OFFICER TIMOTHY J. WINTERS

BADGE 886

SDPD 01/14/1966 - 09/14/1969

1941 - 03/15/2014

On Saturday March 15th, the San Community experienced the death of Rev. Dr. Timothy J. Winters, Pastor Emeritus of the Bayview Baptist Church. Pastor Winters retired last year with over 40 years of ministerial service, most of which was at the Bayview Baptist Church.

He was affectionately known was a native of the great state of Texas who came to San Diego by way of the United States Navy In which he served until his honorable discharge.

He was a San Diego Police officer and some of those who served with him spoke warmly of his "no nonsense" attitude on the job and the leather jacket he became known for wearing almost like a part of his uniform. Some recall that he left the San Diego Police Department to pursue a career within the San Diego County Department of Corrections before leaving that position and entering the ministry.

Pastor Winters helped build Bayview Baptist Church into one of the largest churches in San Diego's African American community. Under his leadership, the church became one of the first churches, if not the only one to build a Multicultural Center which later became an important part of the Church's Charter School, and became one of the success stories of the school's movement in the City of San Diego. A visionary, Pastor Winters brought KURS, the Soul of San Diego radio station to the community and with the help of the church, tried for several years to make it a success, but the support was not there. In the years before his retirement, he went back to school and earned a Doctors of Divinity Degree from an accredited institution. For years he had a daily radio program on a local station long after he had given up his efforts with the Soul of San Diego.

Today, his spiritual sons pastor a number of churches throughout San Diego and Riverside County. Under his leadership the Church organized a Community Development Corporation and embarked on a number of projects to better the church and the community. He was a believer in planning for the future both financially and spiritually. His retirement from the ministry was an orderly transition over a period of months, and today the church is well able to continue his legacy.

Rev. Winters is survived by his wife, Mrs. Betty Winters, daughters Phyllis and Tori, grandchildren, extended family members, close friends, Senior Pastor Terry Wayne Brooks, and the Bayview Baptist Church family.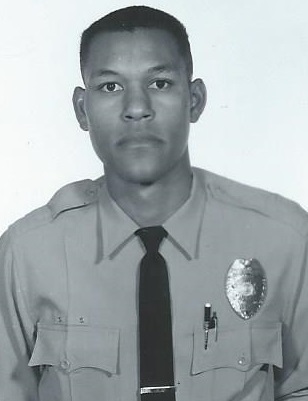 Information is provided as a courtesy. Additional information may be available if research is conducted. Research is done at a cost of $25 per hour with no assurances of the outcome. For additional information please contact us.