San Diego Union-Tribune, The (CA) - April 14, 2010

Warren John Anson "Whitey," was born in San Diego, CA on May 12, 1926.

Whitey was in the U.S. Navy from June 1943 to March l946 (under-water demolition).

He retired from the San Diego Police Department, Sergeant, 1965.

Warren taught school in the Sweetwater School District; Real Estate Broker, lifetime; NRA lifetime member; member of the Church of Jesus Christ of Latter-Day Saints, Chula Vista 2nd Ward.

He is survived by his wife Patricia, three sons, Bob, Tom and Mark, six grandchildren, Valerie, Kristy, Ryan, Jenny, Joshua, and Jason, three great-grandsons, Anthony, Jesse and soon to be Noah.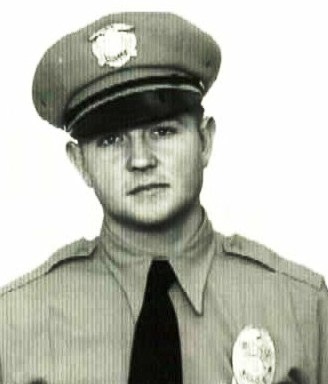 SERGEANT WARREN ANSON

BADGE 75 & 523

SDPD 11/16/1950 - 03/22/1965

05/12/1926 - 04/14/2010

Information is provided done as a courtesy. Additional information may be available if research is conducted. Research is done at a cost of $25 per hour with no assurances of the outcome. For additional information please contact us.