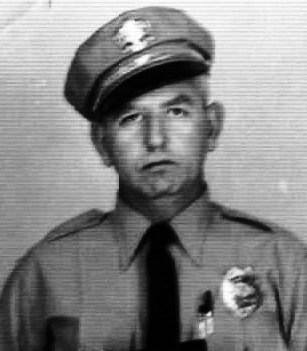 AGENT WILLIAM O'HARA

BADGE 310

SDPD 03/02/1962 - 11/18/1/983

11/22/1927 - 03/03/1996

William J. O'Hara, who once delivered a baby in the back of a Ford station wagon during his 20 years as a San Diego police officer, died of cancer Sunday in his San Diego home.

Mr. O'Hara, 68, did everything from patrol and undercover vice to ambulance service and personnel work after joining the Police Department in March 1962.

Early in his career, he made his first baby delivery in the back of the station wagon, which the Police Department had used as an ambulance.

A native of St. Louis, Mo., Mr. O'Hara moved with his family to San Diego as a youth.  He graduated from Hoover High School and followed his father into the Merchant Marine, performing such duties as assistant electrician and fireman and visiting such ports as Calcutta, Singapore, Yokohama and Manila.

Mr. O'Hara was a management trainee for Thrifty Drug Stores in San Diego when the Korean War erupted. Eager to serve in the military after being too young during World War II, he enlisted in the Air Force, which used his skills as an electrician at bases in Sacramento and Georgia.

After the war, he worked on the Atlas missile project for General Dynamics, traveling to Colorado to develop fuel systems in a cold-weather environment.

Mr. O'Hara began his law-enforcement career in the police reserve while working at General Dynamics.  He retired from the Police Department in 1983 and worked as a private investigator and as a security officer.

He is survived by his wife, Barbara; a daughter, Debra Howe of Port Angeles, Wash.; two sons, William Jr. of San Diego and John of Missoula, Mont.; one sister, Lorna Hawk of Fallbrook; two brothers, Tony of Salinas and Vincent of San Diego; and three grandchildren.