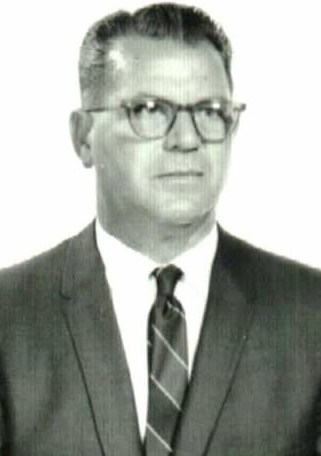 DISPATCHER WILLIAM VORHIES

SDPD 08/28/1967 - 07/04/1984

02/09/1916 - 07/04/1984

Services for retired Marine Corps Maj. William E. Vorhies, 68, of Clairemont, will be at 10 a.m. Monday in Clairemont Mortuary. Burial will be in Fort Rosecrans National Cemetery. He died Wednesday in a hospital.

Maj. Vorhies was born in St. Joseph, Mo., and was a resident of the county 44 years. He served in the corps 30 years and retired in 1968 after receiving the Bronze Star and the Purple Heart while serving in China and Korea during World War II. He was a dispatcher for the San Diego Police Department and a member of the San Diego Amateur Radio Association.

Survivors include his wife, Virginia; three sons, William Vorhies, Dennis Blackwell and James Blackwell, and three daughters, Winnie Currie, Cathy Wilkerson and Georgia Wilson, all of San Diego; a brother, John of Louisiana; a sister, Lois Elliott of Missouri; and six grandchildren. The family suggested donations to the American Cancer Society.