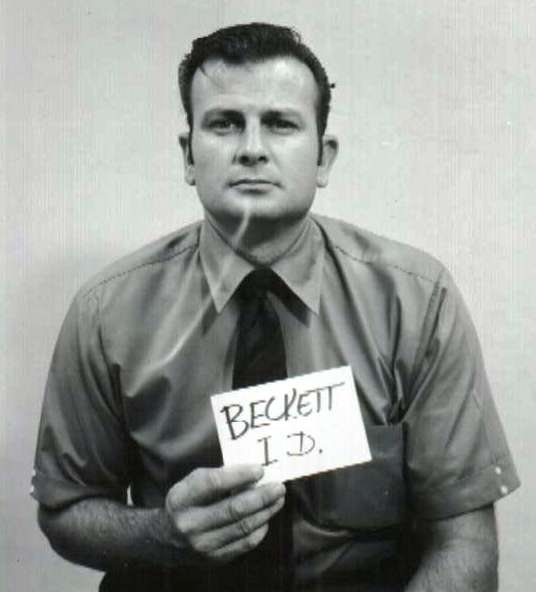 SERGEANT ALVIN A. BECKETT

BADGE 197, ID 1061

SDPD 11/23/1962 - 01/02/1993

10/25/1937 - 04/08/2009

Retired Sergeant Alvin Arthur Beckett passed away on April 8, 2009.  He was hired November 23, 1962 and retired January 2, 1993.

Sergeant Beckett dedicated over 30 years of service to the department and the citizens of San Diego. Throughout his career, he worked various assignments that included Licensing, Investigations, School Task Force, Northern, Western and Eastern Commands.

He is survived by his wife of 53 years, Shirley Beckett and their children, Tammy and Marty Beckett.

A memorial service will be held on April 25, 2009 at 0930 hours, at the Clairemont Lutheran Church located at 4271 Clairemont Mesa Boulevard, San Diego California 92117.  Internment services will not be conducted.

Information is provided as a courtesy. Additional information may be available if research is conducted. Research is done at a cost of $25 per hour with no assurances of the outcome. For additional information please contact us.