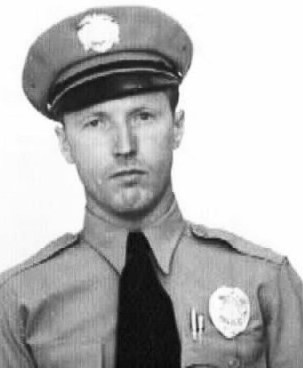 Sacramento Bee, The (CA) - October 16, 2011

Deceased Name: Bernard SATTLER

SATTLER, Bernard 'Bernie'

Born: June 17, 1923 in DeKalb, Illinois. Died: October 12, 2011 in Sacramento, California.

Survived by: Daughter: Sister Mary Bernardine Sattler of the Daughters of St. Paul. Siblings: Don & (Rosemary) Sattler of Grand Junction, Colorado; Paul & (Mary) Sattler of Waukegan, Illinois. Grandchildren, David & (Jill) Howard; BJ & (Rick) Solberg; Connie & (Glenn) Faast.

Bernie was a World War II Veteran who served in the US Marine Corp at Guadalcanal and Iwo Jima. After the war he was a police officer in San Diego, CA

Later he moved to Sacramento and became the Chief Security Officer at the Sacramento Bee, retiring after 17 years.

Services: Funeral Mass will be Tuesday, October 18, 2011 at 11:00 AM at St. Philomene Catholic Church, 2428 Bell Street, Sacramento, CA 95825. Military honors performed immediately after the service. Reception will follow at the church.

In lieu of flowers, please give donations in memory of Bernie to the Daughters of St. Paul, 935 Brewster Avenue, Redwood City, CA 94063. Arrangements by Lombard & Company, 916-483-3297.

OFFICER BERNARD SATTLER

BADGE 522

SDPD 10/09/1950 - 07/22/1966

06/17/1923 - 10/12/2011