Not until 1972, did the San Diego Police Department assign women to patrol duties, complete with a uniform and the title of officer. In Mrs. Williamson's day, they were required to wear suits or dresses.

At the county jail, operated by the Sheriff's Department, she was known as a matron, handling lockups and discharges.

After retiring, Mrs. Williamson became active in the Women Peace Officers Association of California and volunteered in the gift shop of Mercy Hospital.

Born in Los Angeles, she moved to San Diego with her family in 1915, when her father found work at the Panama-California Exposition in Balboa Park.

She grew up in Golden Hill and graduated in 1931 from Our Lady of Peace Academy. Honing her softball skills at the Golden Hill Recreation Center, she played during the 1930s for a traveling women's team. She also played tennis at Morley Field.

As a young woman, when she wasn't involved in sports or providing home care for her ailing parents, Mrs. Williamson worked for the 24-hour Ferris & Ferris drug store on Market Street. Her boss was pharmacist Gregory "Doc" Peck, whose son of the same name went on to fame as an actor.

While her three older siblings furthered their educations and moved out of the family's K Street home, Mrs. Williamson continued to live there to care for her parents. Her mother, Grace Geddis, died in 1940. Her father, Joseph Geddis, died 12 years later.

In 1958, Mrs. Williamson married George R. Williamson, a banker with whom she traveled extensively before his death in 1983. The couple went mule packing in the Grand Canyon and traveled on the Yukon Trail to Alaska.

She is survived by a sister-in-law, nephews and nieces.

A Mass of Resurrection will be celebrated at 11:30 a.m. tomorrow at St. Vincent de Paul Church in Mission Hills, followed by burial at Holy Cross Cemetery.

Donations are suggested to either the Academy of Our Lady of Peace, 4860 Oregon St., San Diego, CA 92116, or to the Joseph L. Geddis Memorial Fund, St. Augustine High School, 3266 Nutmeg St., San Diego, CA 92104.

MATRON FRANCYS M. WILLIAMSON

SDPD 1953 - 1968

10/19/1913 - 12/06/2001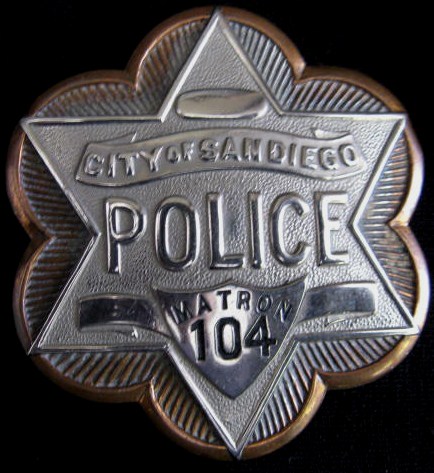 San Diego Union-Tribune, The (CA) - December 12, 2001

In an era before women achieved equality with men in law-enforcement agencies, Francys Mary Williamson made the most of a limited opportunity.

As a San Diego policewoman, she was assigned in 1953 to the women's section of the municipal jail to maintain security. Before retiring in 1968, she performed similar duties at the county jail, endearing herself to fellow employees with her homemade goods.

"She was affectionally known to them as 'Mother,' " said her nephew, Tom Colthurst.

Mrs. Williamson, who had played on a string of championship women's softball teams as a young adult, died in her sleep Dec. 6 at her Mission Hills home. She was 88.