San Diego Union-Tribune, The (CA) - June 12, 2007

Gene Chouinard passed away at his home on June 3, 2007 after a short battle with cancer.

Gene was born in San Diego on August 13, 1926 to Felix Bernard and Josephine Therese Chouinard.

He was a true San Diego native, hunting and fishing in Mission Valley long before hotels and shopping centers.  At the age of 17, he joined the US Navy serving as an aviation machinist and gunner until his Honorable Discharge in 1947.

He was a member of the San Diego Police Department from 1951 to 1981 serving as a police officer and detective.  After retiring from the department, he worked at the Del Mar Race Track for 21 years.
DETECTIVE GENE CHOUINARD

BADGE 470, ID 1170

SDPD 04/09/1951 - 1981

08/13/1926 - 06/03/2007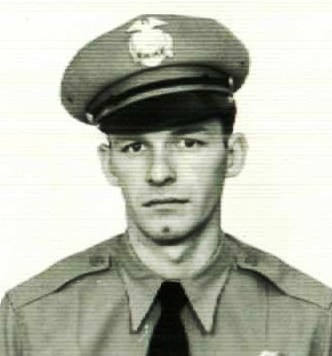 He was a model for his family living his life with honesty, kindness and the uncanny ability to fix anything.  He enjoyed fishing, family get-togethers and spending time with his loving wife of 59 years, Zelma.  He will be missed by all that knew him.

He is survived by his wife Zelma, son Rockne and his wife Jackie and their daughter Natasha; his daughter Linda and her husband John and their daughters Cherie Nydam and her husband Jim Krenz, and Amanda and her husband Junior Reyes.  Gene cherished his five great- grandchildren, Diego, Alanna, Mitch, Vinny and Jarett. He is also survived by his sister Joanne.

There was a private Celebration of Life at La Jolla Shores, one of his favorite fishing locations.