Deceased Name: George W. Willis, 81 longtime San Diegan retired from SDPD 

In the San Diego that George W. Willis knew as a boy, herds of cattle crossed what is now Midway Drive and West Point Loma Boulevard.

In the San Diego he knew as a young adult, a policeman rarely had to draw his gun and, in most cases, could defuse a potentially volatile incident by the power of persuasion.

Mr. Willis, a San Diegan since infancy, could tell you about all that and more from personal experience.

"It gave George great pleasure, and all his listeners joy, when he would tell stories of San Diego in the days before housing developments, high-rises and freeways," said daughter Susan Saunders of Ocean Beach. Mr. Willis, a former lifeguard, police officer and citrus rancher, died March 7 at Thornton Hospital in La Jolla. He was 81,

The cause of death was congestive heart failure, Saunders said.

Born in New Mexico, where his parents stopped en route to California, Mr. Willis grew up in the Point Loma area. He played football at Point Loma High School before graduating in 1939.

Decades later, he returned to the campus to gather pieces of red tile from the original structure after it was dismantled. The tile pieces became part of his permanent collection of memorabilia.


OFFICER GEORGE W. WILLIS

BADGE 374

SDPD 02/14/1942 - 10/26/1961

1921 - 03/07/2002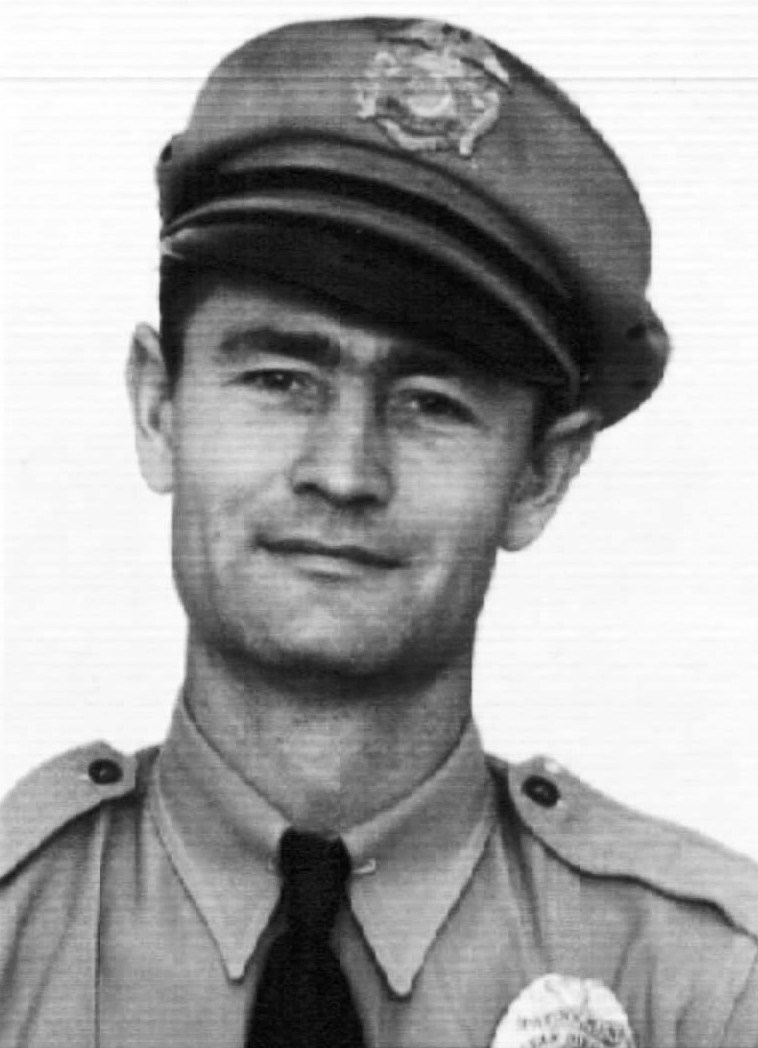 During the Depression, Mr. Willis worked for the Civilian Conservation Corps and later as a city lifeguard, based in Mission Beach. In 1942, he joined the San Diego Police Department.

But before his first patrol assignment, the United States entered World War II. Despite a Police Department deferment, Mr. Willis elected to join the Navy.

Attached to the Marine Corps 4th Division as a medical corpsman, he served in Saipan, Tinian and Iwo Jima.

He returned to the Police Department in December 1945 and was assigned patrol duties in the same beach area where he had been a lifeguard. "He never had to draw his gun and he had a way of talking people out of things," Saunders said.

"The only time he was ever injured was in the last six months of his police career, when he was assaulted by an inmate in the jail. He suffered a broken hand."

Shortly before retiring from the Police Department in 1963, Mr. Willis bought 7 1/4 acres of land in Valley Center. He grew oranges there for the next 27 years despite holding two full-time jobs at various times -- the first with General Motors Acceptance Corp. and the second as a security guard at the Convair Division of General Dynamics.

"San Diego was farmland when he was growing up," Saunders said. "He loved the outdoors and being near the earth. And for a long time, the orange grove was a source of extra income."

Mr. Willis commuted to his grove about three times a week from Pacific Beach, where he had built a home on a lot he purchased in the 1950s. "He built the home brick by brick, on his days off and vacations," Saunders said.

When temperatures dipped to freezing in Valley Center, he sometimes rose in the middle of the night to drive to his grove and light smudge pots to protect his crops.

Although his lifeguard career was brief, it enabled him to make lifelong friends. He regularly attended lifeguard reunions, including one last summer at The Pennant in Mission Beach.

In addition to his daughter, survivors include his wife, Barbara; and a brother, Ralph of San Jacinto.

Services were March 13 at Greenwood Memorial Park & Mortuary