MOUNTED OFFICER HUGH GALLAHER

BADGE 47

SDPD 1912 -1936

03/23/1883 - 04/25/1975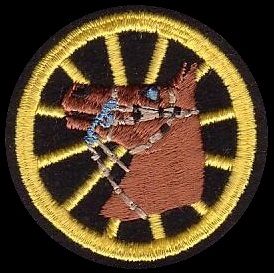 Information on this site is provided free of charge and done as a courtesy. Additional information may be available if research is conducted. Research is done at a cost of $25 per hour with no assurances of the outcome. For additional information please contact us.

HUGH M. GALLAHER

RITES PLANNED TODAY

Services will be at 2 p.m. today in Greenwood Mortuary for Hugh Miller Gallaher, 92, a retired San Diego police officer who began his career in law enforcement in Africa just after the turn of the century.

Gallaher, of 902 B Street, Apt 8, Ramona, died Friday in a hospital.  He was born in Springfield Arkansas and lived in San Diego County for more than 60 years. He served with the police in Capetown, Africa, from 1901 to 1906.

A former Sheriff's Deputy in the Imperial Valley joined in 1912 and during his 24 years of service he was a mounted policeman and a familiar sight riding his horse Pete in Balboa Park and the downtown area.

Surviving are his widow Mabel; two sons; two daughters; including Mrs. Mildred Cavanaugh of Ramona; seven grandchildren and 14 great grandchildren.