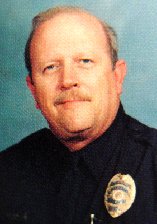 BOYE, Jr. WILLIAM FREDERICK March 12, 1944 to July 6, 2010 Bill Boye, 66, of Santee, CA, passed away unexpectedly on July 6, 2010, from heart disease.

A native San Diegan, Bill was born at Balboa Naval Hospital.  He graduated from Hoover High School in 1963 and entered the Army, serving a tour of duty in Vietnam.

In 1978, Bill began his career in law enforcement with the San Diego Police Dept. for 29 years before retiring in 2007.

Bill is survived by his wife, Joan Torbett of Santee, his father, William Boye, Sr. of Camarillo, CA, daughter Shannon McIntosh (Joe) of New York, son Michael Boye of New Jersey, stepson Jasen Torbett (April) of Santee, stepdaughter Amber Torbett of Alpine, CA, and five grandchildren who he adored.  Bill was a kind, loving man who will be dearly missed by all who knew him.


AGENT WILLIAM F. BOYE JR

BADGE 5074, ID 2348

SDPD 02/06/1978 - 03/23/2008

03/12/1944 - 06/06/2010

Information is provided as a courtesy. Additional information may be available if research is conducted. Research is done at a cost of $25 per hour with no assurances of the outcome. For additional information please contact us.