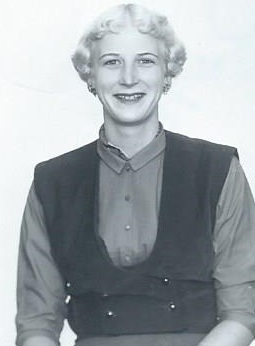 DOROTHEA RUTH OLESEN

CUERO - Dorothea Ruth Olesen, age 86, passed away on Sunday, April 14, 2013.

She was born on January 14, 1927 in St. Paul, Minnesota.

She was a police officer.

Survivors: daughter, Nancy Olesen and husband David Calhoon; five grandchildren and five great-grandchildren; sister, Judith Strand.

Preceded in death by: husband, Edward John Olesen, Sr.; three sons and one sister.

POLICEWOMAN DOROTHEA R. SEEKINS - OLESEN

BADGE 724

SDPD 07/01/1954 - 12/05/1958

01/14/1927 - 04/14/2013


Information is provided as a courtesy. Additional information may be available if research is conducted. Research is done at a cost of $25 per hour with no assurances of the outcome. For additional information please contact us.