SERGEANT GEORGE H. PRINGLE

BADGE 6 & 16

SDPD 12/31/1894 - 07/01/1936

12/31/1865 - 07/25/1943

There were only 6 men on the San Diego Police Department when George Pringle was sworn in on the last day of 1894. When he left more than 41 years later there were more than 200. There were also cars, telephones and at least some of the department was communicating via two way radio.

Like every new officer of the era, Pringle started out on foot patrol working 12 hour shifts. He later described his first few years as "raw knuckle" duty where a policeman was often called upon to use his both his fists and his club to keep the peace.

Pringle eventually promoted to mounted patrolman in 1908 and can often be found in historic photos right next to his best friend, Jefferson "Keno" Wilson.
At the time of his retirement the 71 year old sergeant said he just "wanted to go out and have some fun."

His time in service stood as a department record until it was bested by Lieutenant Richard Bennett in 2001. An all time record for length of SDPD service was set in 2011 with the retirement of Captain James Collins who bested Bennett's record by more than a year.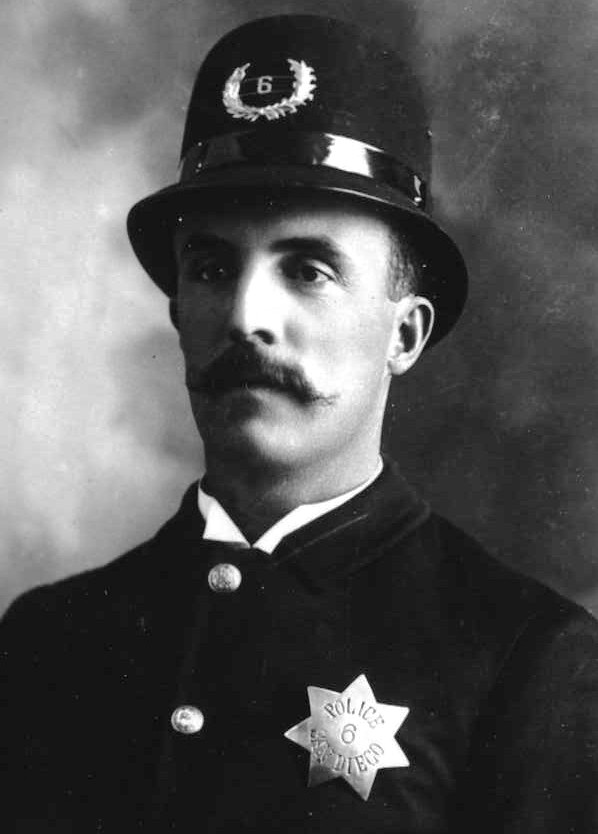 Promoted to Sergeant 06/01/1914

Served as Mounted Policeman 04/28/1915

Reinstated as Sergeant 06/30/1915