MOUNTED OFFICER JOHN "JACK" GOLDEN

BADGE 42 & 276

SDPD  01/13/1908 - 10/16/1938

08/21/1876 - 09/25/1972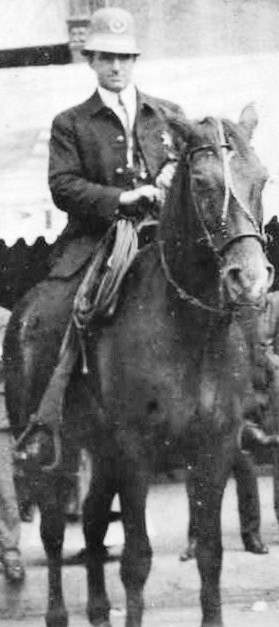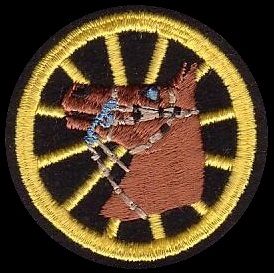 Information on this site is provided free of charge and done as a courtesy. Additional information may be available if research is conducted. Research is done at a cost of $25 per hour with no assurances of the outcome. For additional information please contact us.

Private services will be held for John Edward Golden, 96, of 4157 Swift Street, a retired San Diego police officer, will be at 10:30 am today in Greenwood Mortuary, followed by burial in Greenwood Memorial Park.

Golden, who died Monday in a convalescence hospital, was a native of Boston and had moved to San Diego 85 years ago.

Mr. Golden served as a patrolman with the San Diego Police Department for 30 years.  Among his assignments was horseback patrol  in the downtown and Golden Hill area.   Mr. Golden retired in 1938.

According to Police Historian, Sergeant Edward W. Kenney, policing was not easy when Mr. Golden wore a badge.  Kenney recalled once, on a blustery winter day in the mid 1950's, Mr. Golden knocked on the window of a San Diego police car.  When then Officer Kenney rolled down the window Mr. Golden told him, "you are so lucky to serve as an officer now.  Back in my early days as a policeman we were on horseback regardless of the rain or cold."
Mr. Kenney later spent many hours recording stories from Mr. Golden and collected a number of his personal artifacts. Should a San Diego Police Museum ever be built, Mr. Kenney stated he'd like to see those artifacts displayed for the public to enjoy.

In addition to the local police, Mr. Golden was also a member of the Knights of Columbus and the Veteran Firemen's and Policeman's Association. 

He is survived by his sister and widow, Hannah.