Evening Tribune (San Diego, CA) - Saturday, October 13, 1990

Deceased Name: Leonard W. Peacock

Services for Leonard W. Peacock, 80, of North Park, will be at 11 a.m. Monday in Greenwood Mortuary under the auspices of Elks Lodge 168. Entombment will be in Greenwood Mausoleum. He died Tuesday in a convalescent hospital.

Mr. Peacock was born in Minnesota, lived in the county 60 years and had been a San Diego police officer from 1942 to 1966.  He was a member of the San Diego Police Officers Association.
Survivors include a daughter, Patty Turk of Washington state; three sisters, Helen Enders and Marguerite, both of San Diego, and Irene Sclater of Upland, Calif.; three grandchildren; and three great-grandchildren.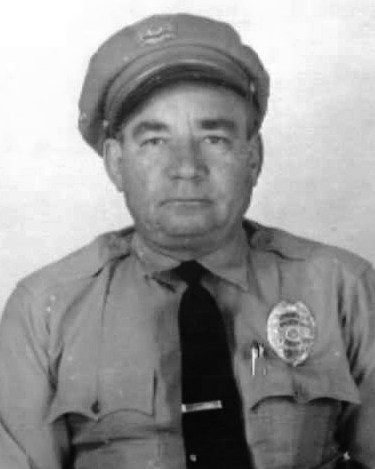 OFFICER LEONARD PEACOCK

BADGE 119 & 292

SDPD 07/17/1942 - 12/17/1966

05/18/1910 - 10/09/1990


Information is provided as a courtesy. Additional information may be available if research is conducted. Research is done at a cost of $25 per hour with no assurances of the outcome. For additional information

please contact us.