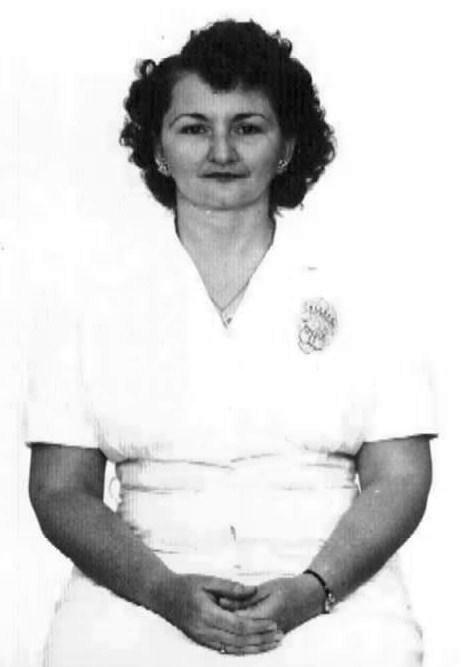 Evening Tribune (San Diego, CA) - November 14, 1988

Deceased Name: Margaret E. Peacock 

Services for Margaret E. Peacock, 75, of Pine Valley will be at 1 p.m. tomorrow in Greenwood Morutary. Entombment will be in Cathedral Mausoleum in Greenwood Memorial Park. She died Saturday in a hospital.

Mrs. Peacock was born in Pennsylvania and had lived in the county 54 years. She had been a matron and policewoman with the San Diego Police Department for 20 years and was a member of the Myrtle Assembly Rainbow Chapter 155, the Order of the Eastern Star Chapter 264 and the White Shrine Bethlehem Chapter 4.

Survivors include her husband, Leonard W., one niece and one nephew.

POLICEWOMAN MARGARET PEACOCK

BADGES 14, 42, 155 & 442

SDPD 10/01/1942 - 07/21/1959

1913 - 11/12/1988

Information is provided as a courtesy. Additional information may be available if research is conducted. Research is done at a cost of $25 per hour with no assurances of the outcome. For additional information please contact us