CHIEF ALBERT A. THOMAS

SDPD 06/01/1903 - 06/16/1907

   09/02/1844 - 09/22/1921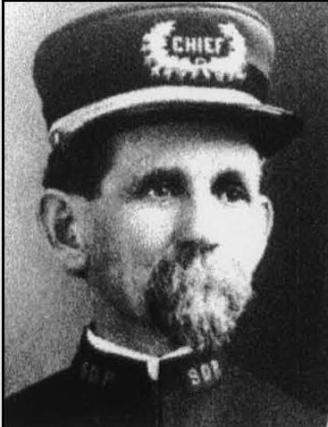 Albert Thomas was born in Springfield Illinois.  Like most lawmen his age, was a veteran of the Civil War having served in the 44th Infantry in Tennessee. After the war, Thomas returned home where he married Harriet in 1867. In 1869 the couple moved to Nebraska where he was elected county sheriff, serving until 1882.
Thomas made his way to San Diego in 1887 and quickly found work in real estate. His arrival couldn't have come at a better time as far as the land boom was concerned and he made a lot of money very quickly. Success was short lived. The recession of 1888 forced him to find part time work as a streetcar conductor and U.S. Customs inspector at the San Ysidro border crossing. He was still working there when the police commission chose him as the new chief.

Shortly after taking office, Thomas instituted a program of officers being able to collect rewards for captured felons and fugitives.

Thomas also became the first chief to experience the death of an active duty officer when Patrolman Leonard Chandler died of a liver ailment in November 1905.
As chief, Thomas introduced the department's third generation badge. The badge was actually the same style that had been worn since 1900 only larger. The new badge would be well suited for new ranks such as "Detective, Investigator and Roundsman."
As motor vehicles became commonplace on city streets Thomas found himself faced with problems no other chief had experienced - fatal traffic accidents.  While people had fallen off of horses for years, very few people were killed by being run over by one of the animals. San Diego's first fatal motor vehicle accident occurred in summer 1905 when 63-year-old Adelaide Preston was run over while riding her bicycle at 5th Avenue and H Street.

Within months several other people were killed and the department was finding itself faced with a new menace; the speeder.

As the death toll continued to rise answers as to what to do about it were not readily available. San Diego wasn't alone in its problem of traffic deaths. Every other city in the United States was experiencing the same problem. A partial solution, the creation of a traffic unit that would focus entirely on safe vehicle operations, would be years in coming.

By 1906 the city was growing in all directions and more officers were being hired. The need for a detective position was now greater than ever but for whatever reason the position was never approved by the police commission.

In June 1907 Thomas was fired and, like Ned Bushyhead before him, no official reason was given. In actuality both men were victims of political forces trying to control the police department by installing their own people. It would be a practice that, over time, would have devastating consequences on anyone in San Diego who wore a badge for a living.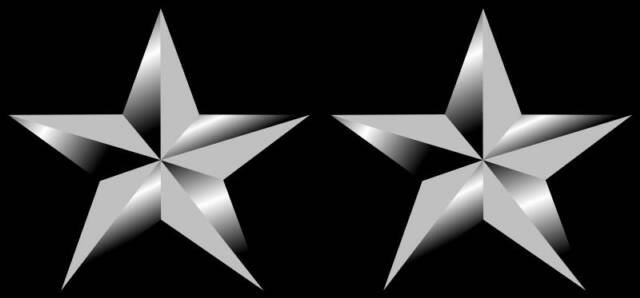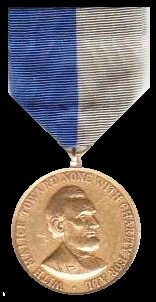 Basic information is provided as a courtesy and is obtained from a variety of sources including public data, museum files and or other mediums.  While the San Diego Police Historical Association strives for accuracy, there can be issues beyond our control which renders us unable to attest to the veracity of what is presented. More specific information may be available if research is conducted.  Research is done at a cost of $50 per hour with no assurances of the outcome.  For additional info please
contact us
.