OFFICER CEDRIC BOSTON

BADGE 2786, ID 4648

SDPD 02/02/1990 - 04/27/2001

03/29/1966 - 04/27/2001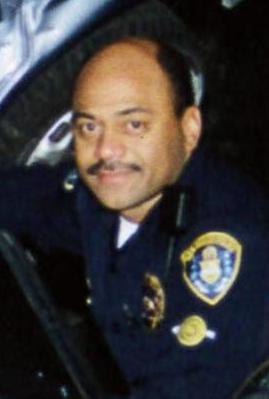 A Memorial Service for Officer Cedric Boston will be held on Friday, May 4, 2001, at 0930 hours, at the United Methodist Church at 2111 Camino Del Rio South, San Diego.  A private interment will be held on the following Wednesday, in Birmingham, Alabama.

Officer Boston, 35 years old, was hired on February 2, 1990, and was assigned to Traffic Division.

He is survived by his mother Thelma, father Carey, wife, Mennette, sons:  Tony, Jonathan and Cedric Jr.

A viewing was be held Wednesday, May 2, 2001, from 1700 hours to 2100 hours, at The Featheringill Mortuary located at 6322 El Cajon Blvd., San Diego.