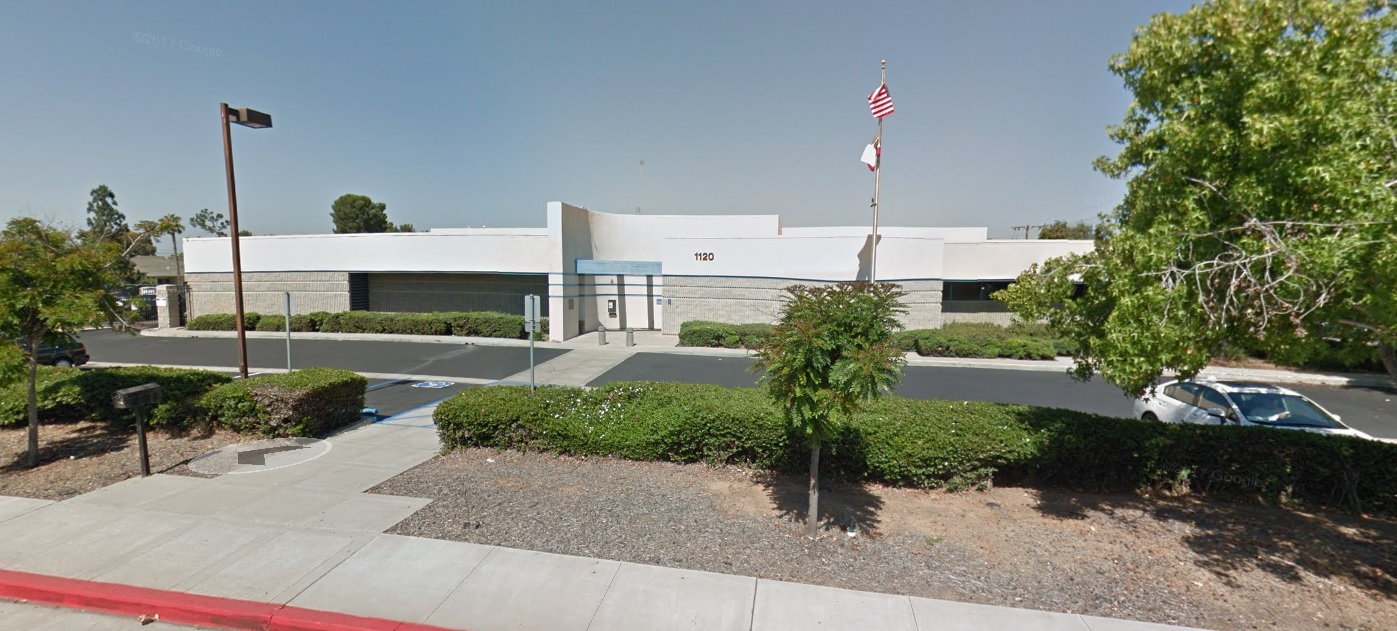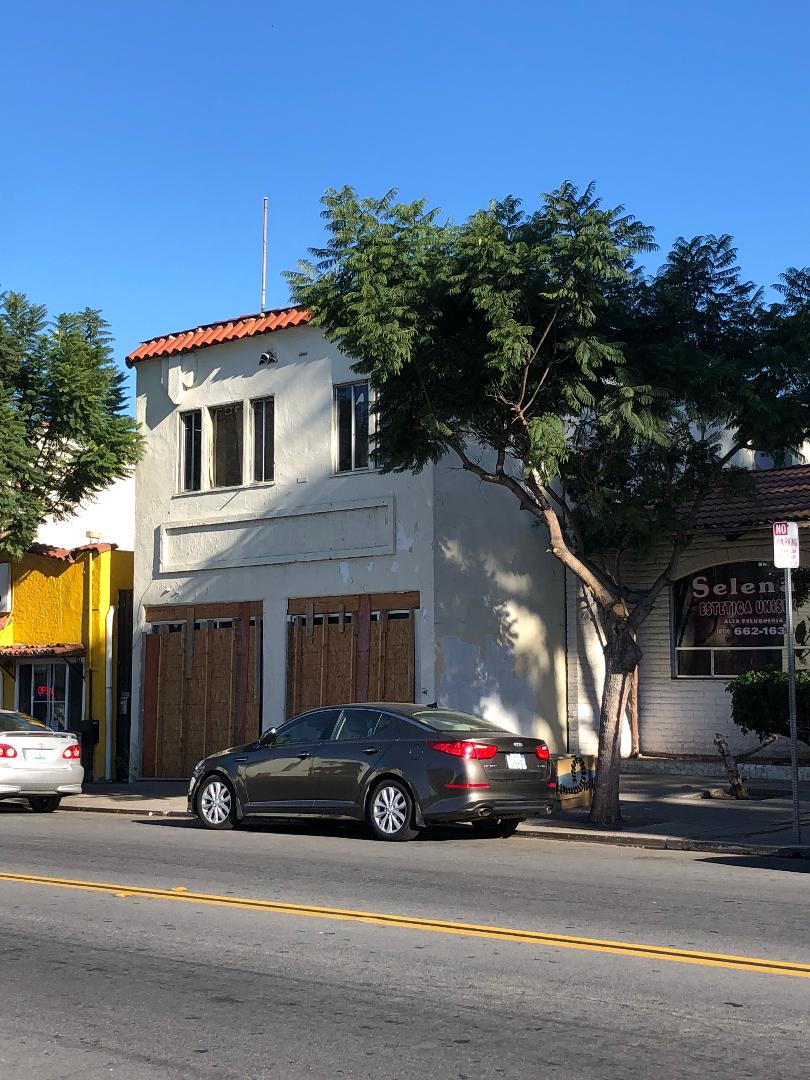 The Southern Division serves the neighborhoods of Border, Egger Highlands, Nestor, Ocean Crest, Otay Mesa, Otay Mesa West, Palm City, San Ysidro and

Tijuana River Valley.

Southern Division serves a population of 107,631 people and encompasses

31.5 square miles.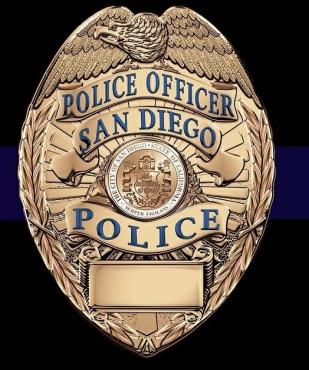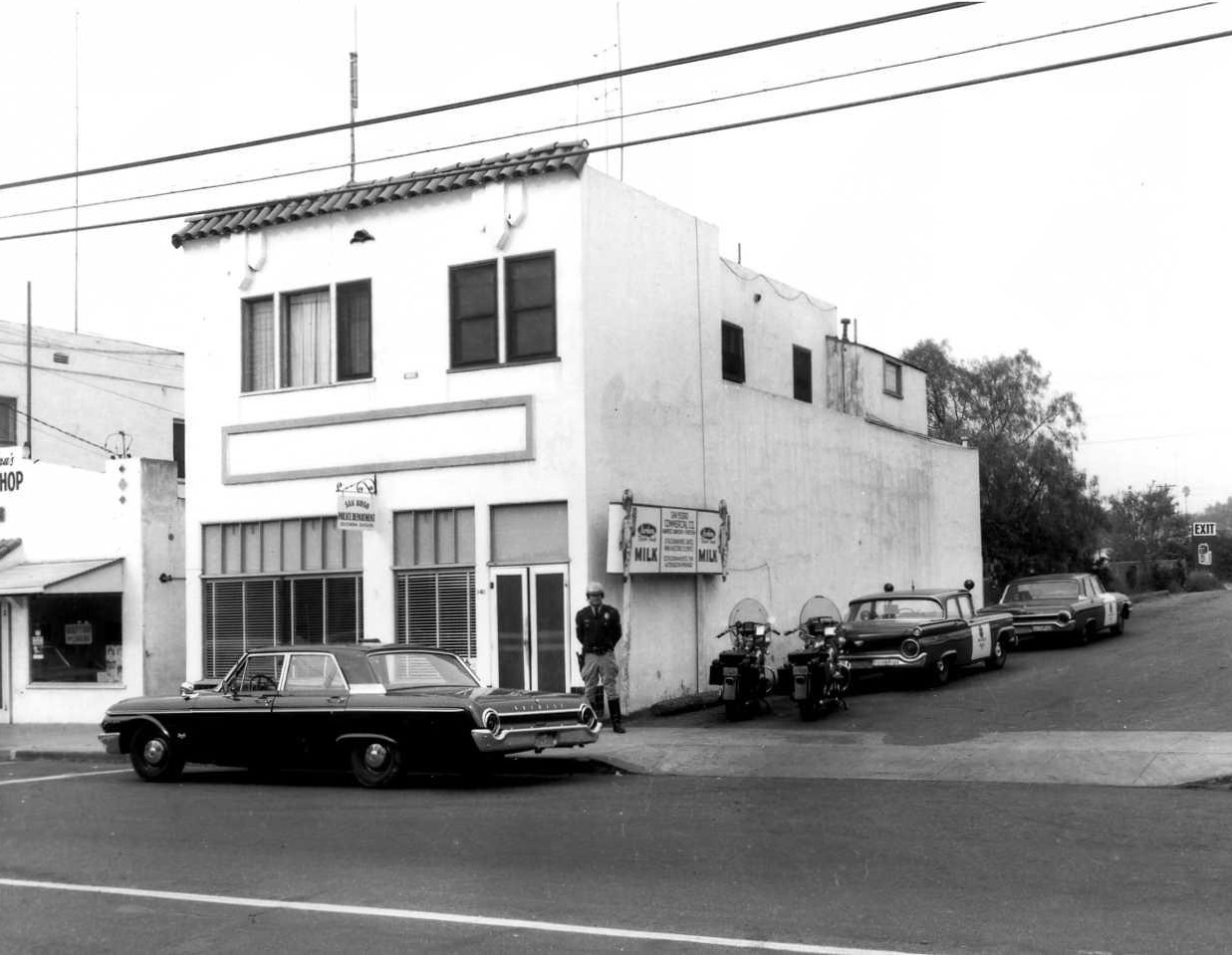 Perhaps the easiest division to define by establishment date, Southern Division was created when the City of San Diego annexed the unincorporated community of San Ysidro at

midnight January 1, 1958.

Among the first 28 officers assigned to the newly established command included then Sergeants Ed Stevens, John P. Hoolihan, and Officer's Donald Smith
The first Captain was

The first lineup was held downtown and officers were sent toward the border with the order to "Open Southern." Stevens later recalled the community

as lawless and citizens greeted them with rocks and bottles.

Beat 28 covered San Ysidro and

Beat 29 was Palm City.

The first Southern DIvision substation was located at 141 W. San Ysidro Blvd. and was a former butcher shop. A young couple resided on

the second floor.

The building is still standing today. Other than its front facade replaced

with roll up style garage doors, it

retains much of its

original architecture.

Since then, stations have existed in a number of locations including two that were built specifically as

police facilities.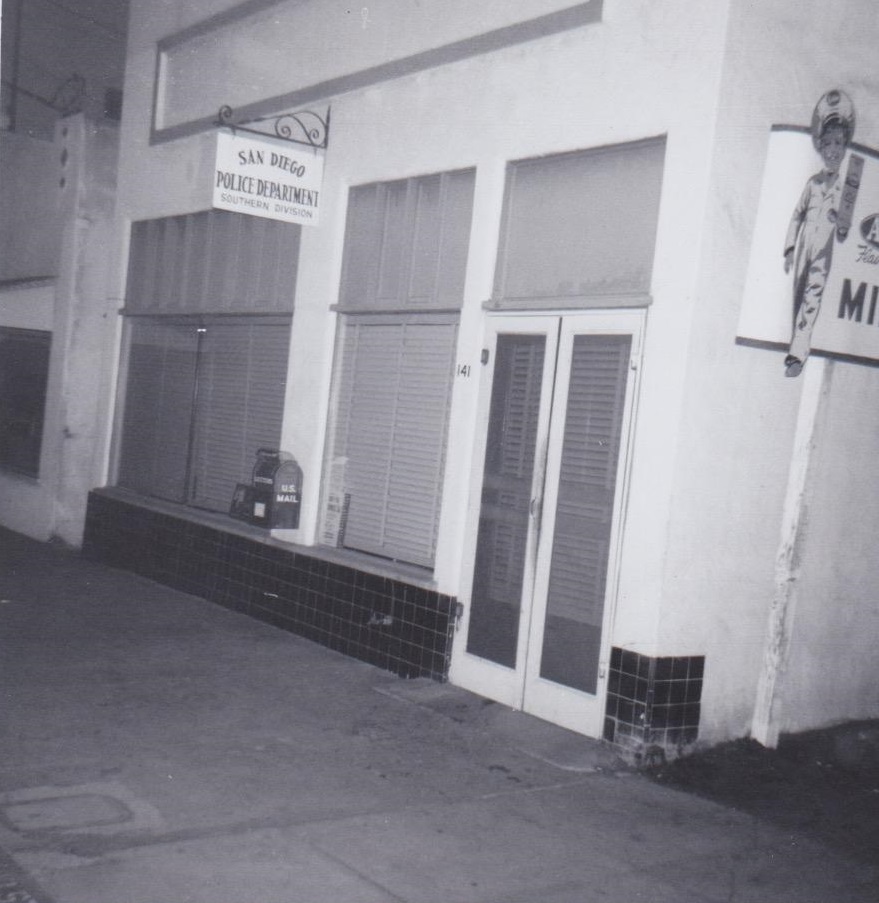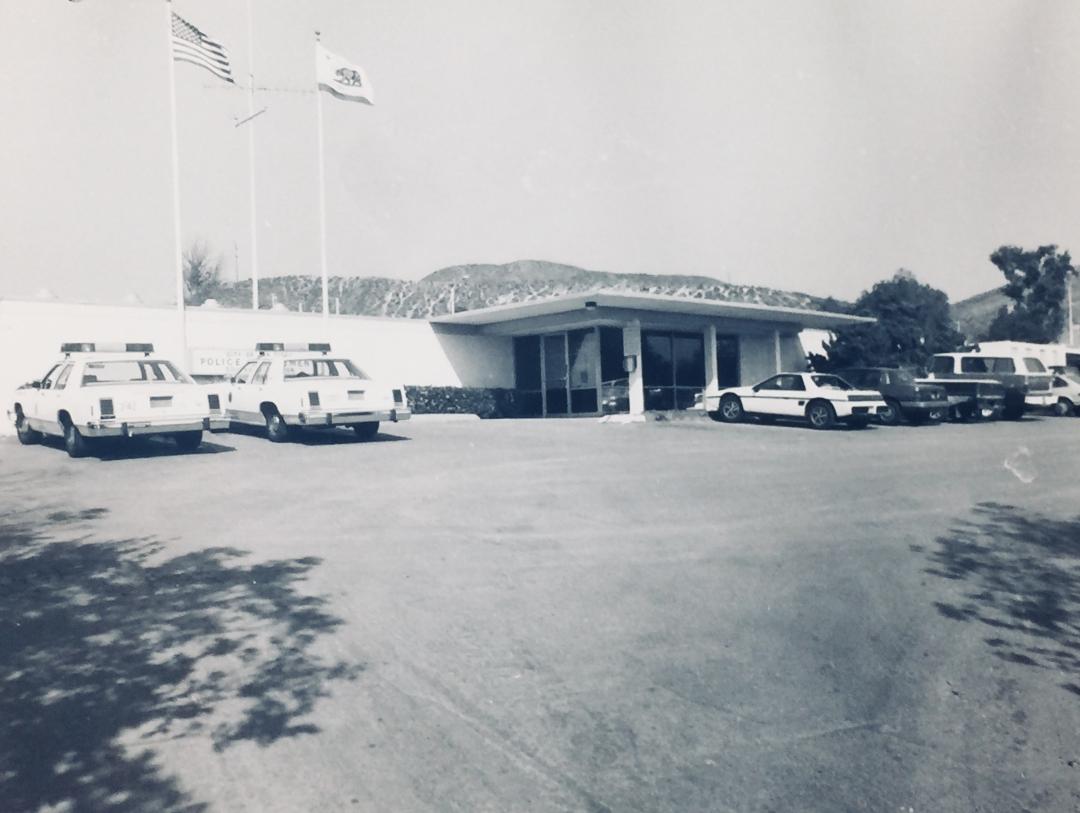 The first police specific facility, located at 634 E. San Ysidro Blvd, contained a small jail and served the community until the 1990's.

It was replaced by the current station located at 1120 27th Street.