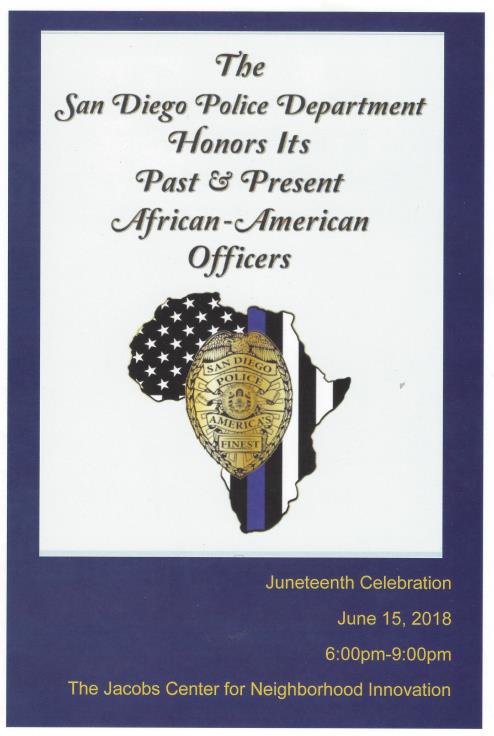 On Friday June 14, 2018, a committee of dedicated SDPD employees,

led by Officer Kevin Vasquez and Officer Marlo Woods,

and supported by the San Diego Black Police Officers Association,

honored a number of pioneering black officers 

Assistant Chief of Police Rulette Armstead

Detective Shirley Black

Captain Harold Cox

Officer Helga Johnson

PEO Supervisor Kim Lomack-George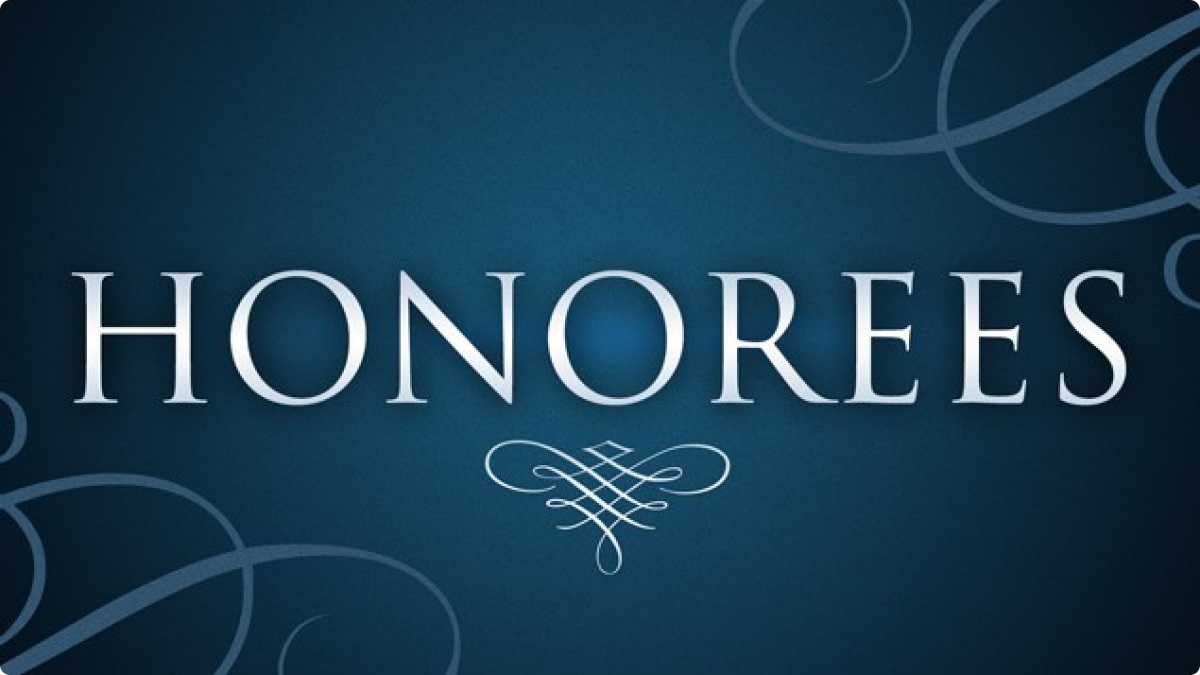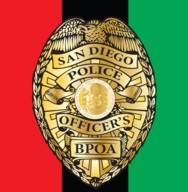 Juneteenth, also known as Juneteenth Independence Day or Freedom Day, is an American holiday

that commemorates the June 19, 1865, announcement of the abolition of slavery in Texas,

and more generally the emancipation of enslaved African-Americans

throughout the former Confederacy of the southern United States.

Its name is a portmanteau of "June" and "nineteenth", the date of its celebration.

Juneteenth is recognized as a state holiday or special day of observance in forty-five states.

A'Kilah Coston


John Gonzalez

Nasira Johnson


Sherika Moore


Maurice Turman

Michael Wallace

SPECIAL THANKS TO THE FOLLOWING

Terance Charlot

William Hernandez

Ben Kelso

Kristin Robinson


Akaan Thomas

Brent Williams  

Joseph Elisma

Josh Hodges

Cylnthia Long

Arthur Scott

Andre Thomas

Marlo Woods



Taura Gentry

Grants Huff

Keith Lucas

Omar Sinclair

Kevin Vasquez