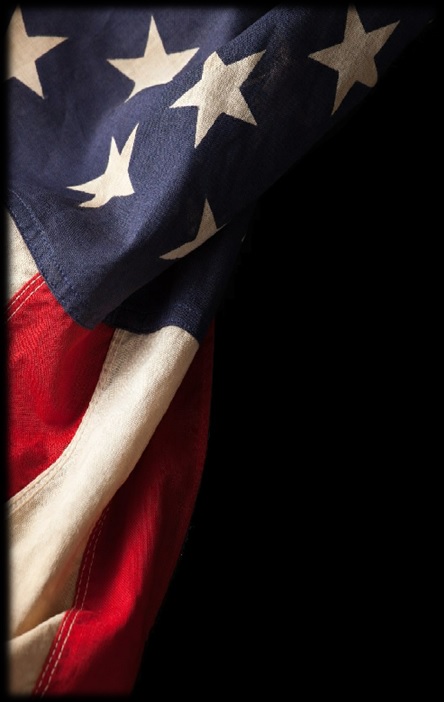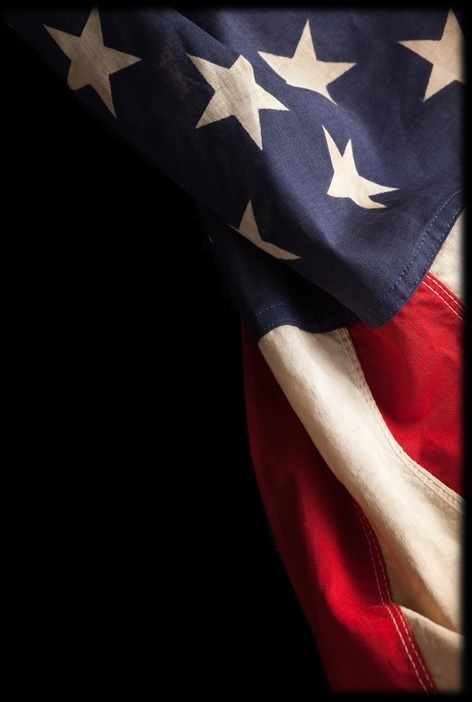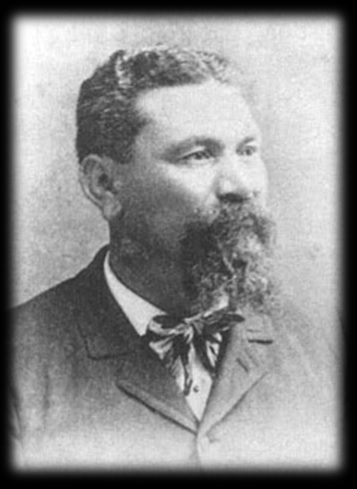 Latin America, extending from the deserts of northern Mexico to the icy wilds of Tierra del Fuego in Chile and Argentina, encompasses many diverse countries and peoples. Though most of these countries are largely Catholic and Spanish-speaking, thanks to a shared history of colonization by Spain, they have at least as many differences as they do similarities with each other. In the United States the terms "Hispanic" and "Latino" (or "Latina" for a woman; sometimes written as "Latinx" to be gender-neutral) were adopted in an attempt to loosely group immigrants and their descendants who hail from this part of the world. The terms are often used interchangeably, though the words can convey slightly different connotations. It is important to clarify that the categories refer only to a person's origin and ancestry. A Latino/a or Hispanic person can be any race or color.


8 men formed the first organized group of lawmen in city history.

1890: Jose Cota was

appointed as a patrolman  to the newly reorganized San Diego Police Department on Nov 6, 1889. Within a year he became SDPD's first Latino sergeant.

1910:
Joseph A. Lopez Joined the San Diego Police Department. He went on to become one of most respected detectives in department history.
1947: Officer Manuel Smith, the patriarch of 4 generations of Latino San Diego Police officer's, was killed in an airplane crash.
1977: The BARF experiement proved to be shortlived. The taskforce was disbanded.

1979: Officer Dennis G. Gonzales was killed in the line of duty making him the first Latino SDPD officer to pay the ultimate price.
1994: Then Sergeant David Ramirez  was awarded the department's highest honor, the Medal for Valor. He was the 1st Latino in SDPD history to receive the award.
1996: Officer Derek Diaz was awarded the Medal for Valor after being shot in the neck during an arrest.
1999: On May 27th, 20 year veteran Raul "David" Bejarano was sworn in as the first Hispanic Chief of Police of the modern San Diego Police Department.
2008: Officer Federico Borjas was killed while on military deployment and serving his country in the Global War on Terror.
2018: Officer Max Verduzco was awarded the Medal for Valor for his lifesaving efforts during a mass shooting in Las Vegas. Verduzco was off duty at the
time of the incident.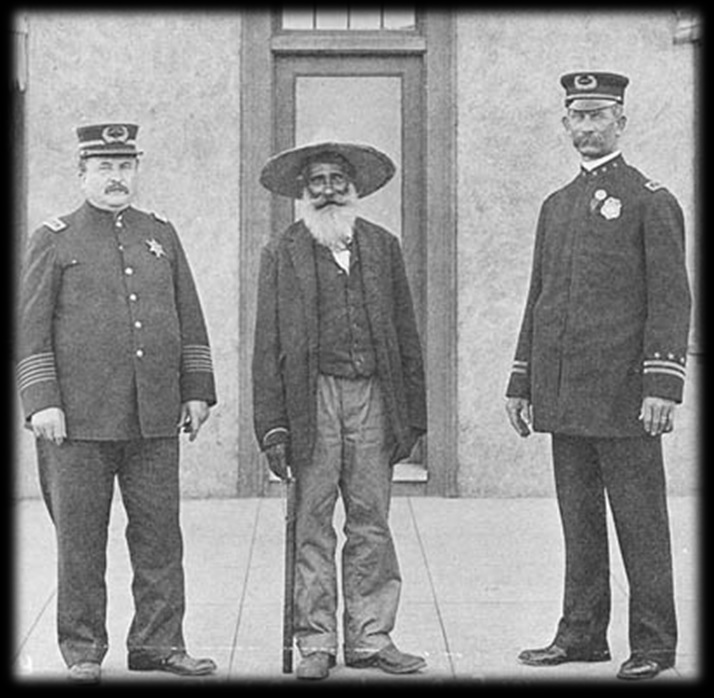 Chief Antonio Gonzales led the first San Diego Police Department when it was under Mexican rule in 1838. The group was loosely organized and unpaid but they kept the peace in the dusty little town of less than 500 residents. Chief Gonzales returned to San Diego in 1911 and had his photo taken with Captain Bartholomew Moriarty and Chief Keno Wilson.
Jose Cota was SDPD's first sergeant and one of its bravest, most
dedicated officer's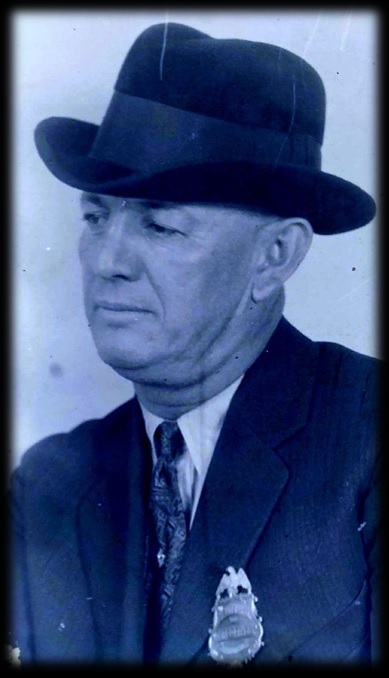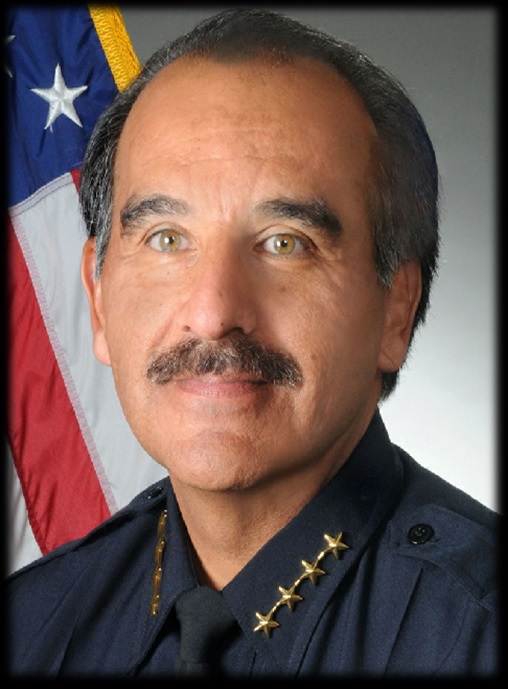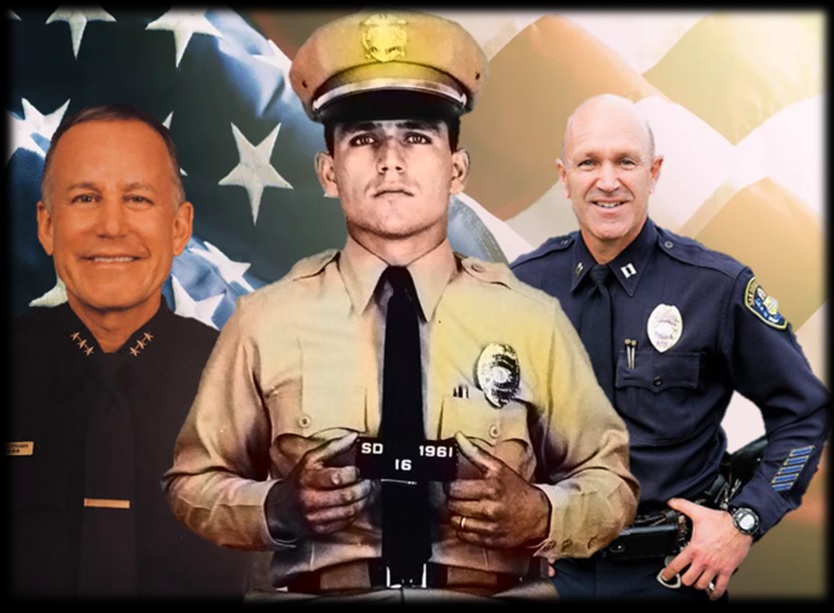 The Guaderrama's served from 1961 - 2021 and were the highest ranking family in SDPD history. Father Manuel C. (center) was the highest ranking Latino in department history when he retired as an Assistant Chief in 1992.  Son Manuel E. (right) retired as a Captain in April 2014. Executive Assistant Chief Albert served as 2nd in command until his May 20, 2021 retirement.
Raul D. "David" Bejarano became SDPD's first Latino Chief on May 27, 1999. He served four years before accepting a presidential appointment to serve as the United States Marshal for the Southern District. He ended his distinguished police career on December 30, 2016, when he retired as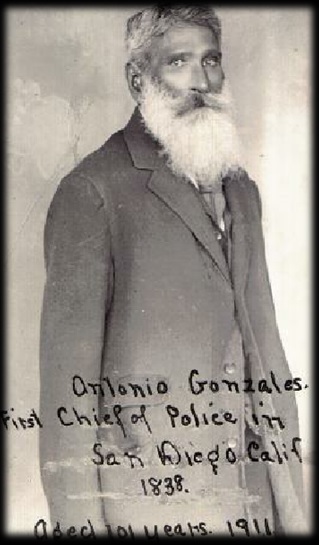 Officer Manuel Smith (left) served the SDPD from 1937 until his untimely death in a 1947 plane crash. His son, Manuel R. Smith, served from 1956-1982. In 1980 the 3rd generation of the Smith family to serve, Manuel M.,  joined.  The 4th generation of Smith family service began In 2015, when Officer Justin Smith became an SDPD officer. He is the son of Detective Sergeant Manuel M. Smith (ret) and Captain Anastasia Smith (ret).
Captain Martha Sainz is the highest ranking Latina in department history.

She has served the SDPD since 1991.