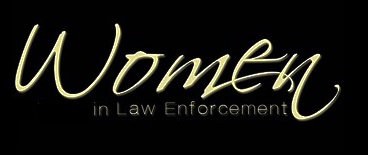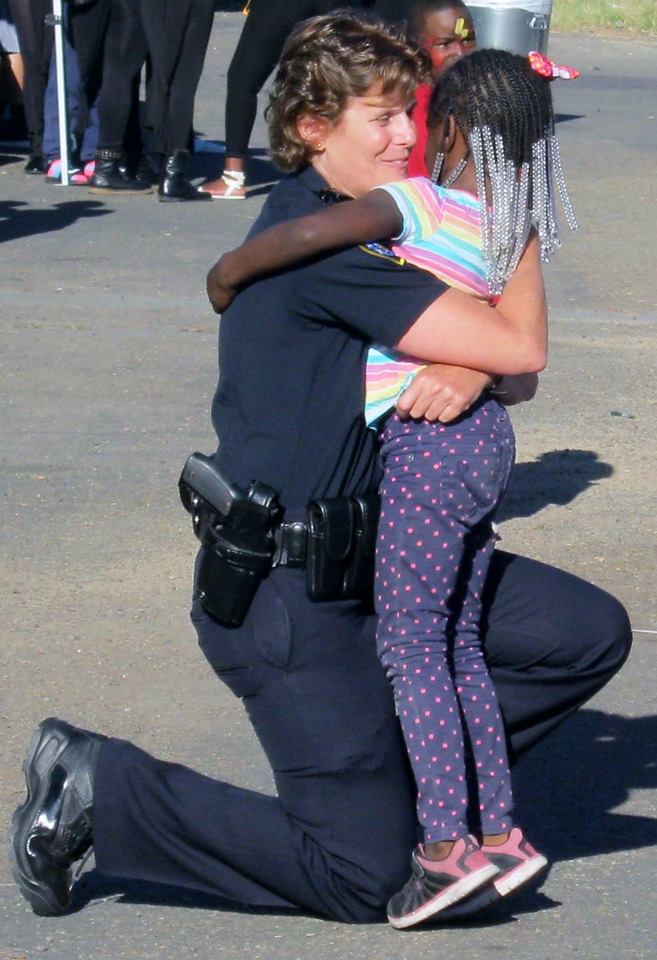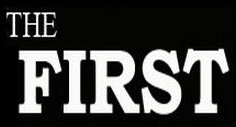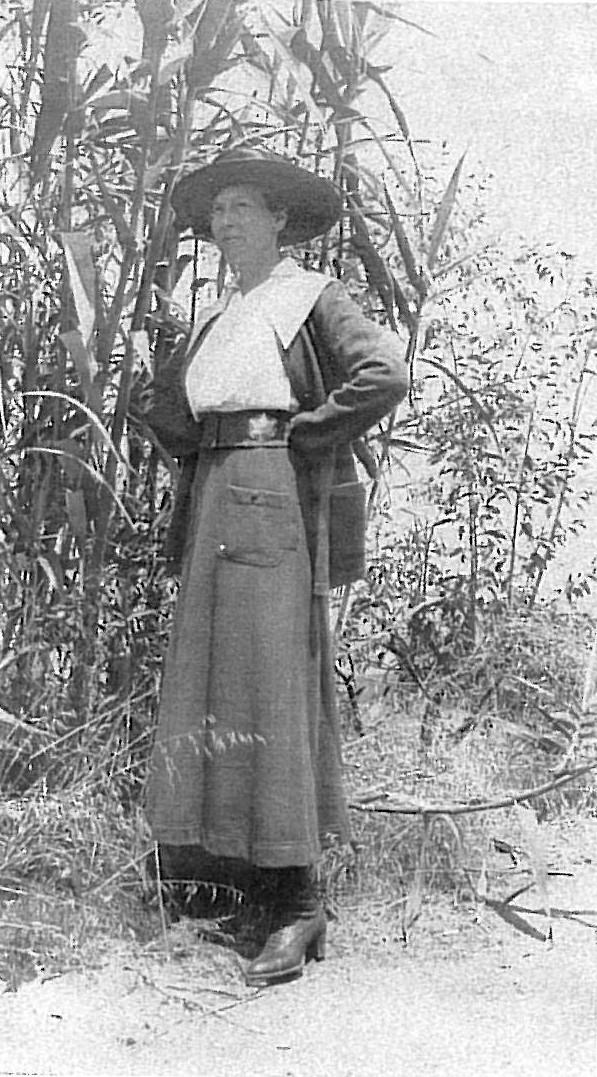 SDPD's first female was Police Matron Rose Longacre hired in 1909.  Matron Ida Rooker Griffin soon followed.  In 1917, SDPD hired its first Policewoman, Lucile Jeardeau (right) Her duties were to patrol the streets of La Jolla in a uniform consisting of a long skirt and white top.  Her badge, as seen below, was clipped to
her oversized belt.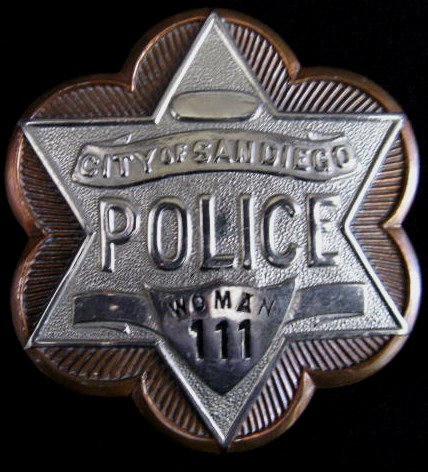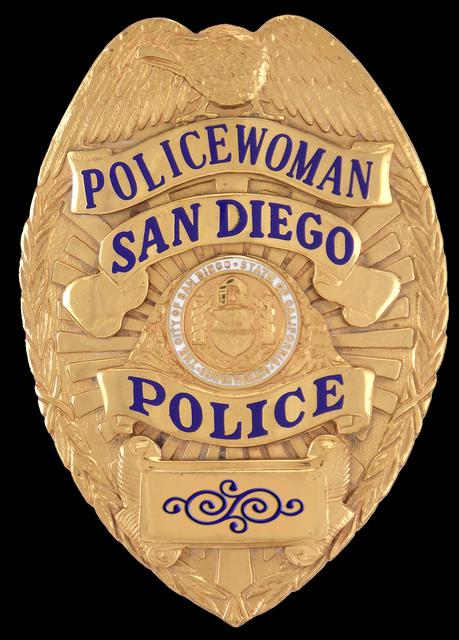 new ideas.  Connie Van Putten was promoted to Sergeant. 

1984:  The downside of full gender equality was graphically illustrated by the September 14th on duty murder of Officer Kimberly S. Tonahill.
1999:  Barbara Harrison was promoted to Executive Assistant

Chief of Police.  Her appointment to the number two position made her the highest ranking female in the history of the SDPD (at the time).

2014: On March 4th, Assistant Chief Shelley Zimmerman was appointed Chief of Police.  A 32 year veteran, she'd held almost every rank within the department - something unimaginable just a decade before her hiring.
The Eagletop Policewoman badge was used from 1954-1974.  SDPD's last sworn member to have worn it was Barbara Harrison who

retired in 2003 as the

Executive Assistant Chief of Police.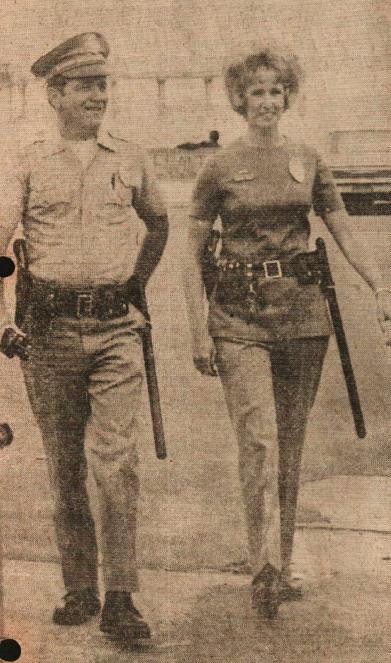 Officer Connie Van Putten had been a member of the SDPD since 1966 when, in 1974 she was sent to the field for "training."  As depicted on the right, her uniform was different but her duties were the same as her male counterparts. The last barrier to gender inequality would soon fall and women cops would soon have badges that read "Police Officer" and they would be attired the same as their male counterparts.

By the late 1970s the uniform of female police officers mirrored their male counterparts. Equal pay for equal work was, at that time, a relatively unhead of concept in the American labor force.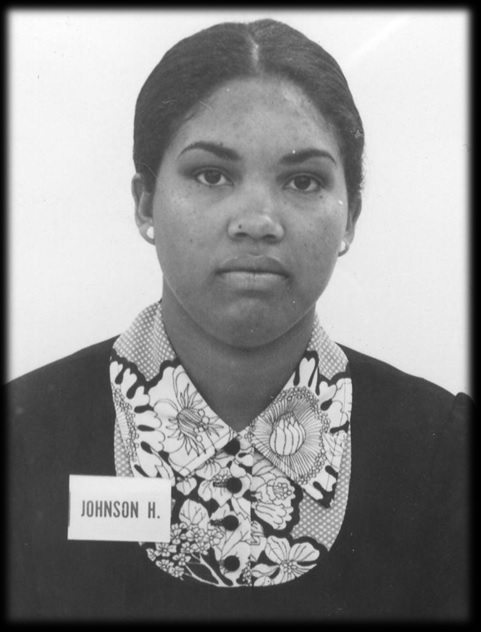 02/18/1972. 22 year old Helga Johnson was hired as SDPD's first black Policewoman. In 1974 she became the first black woman

to be classfied in the gender

nuetral rank of police officer.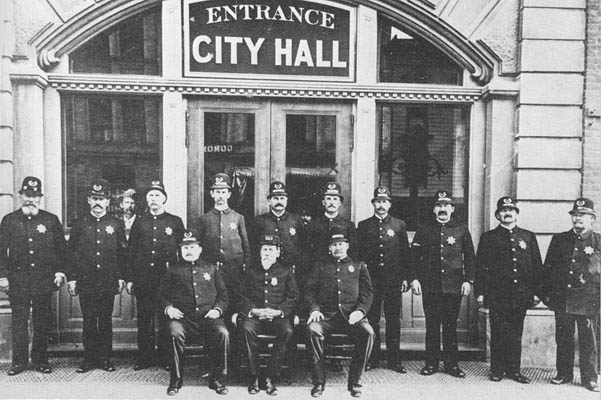 Barbara Harrison joined Chief David Bejarano at

Old City Hall at 4th and G Street to replicate the

above photo exactly 100 years later.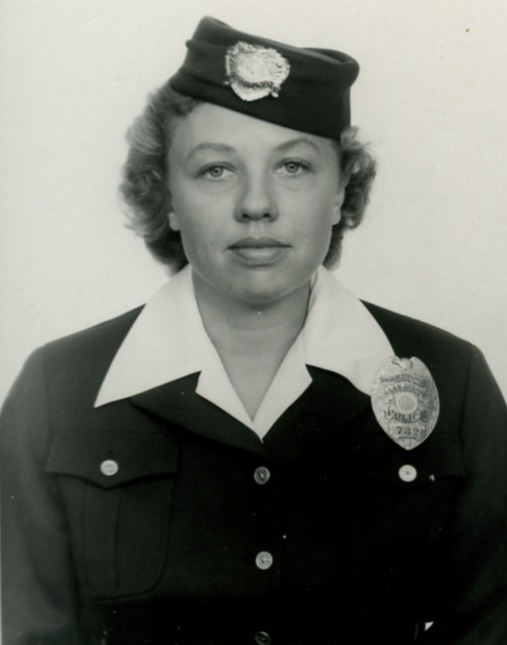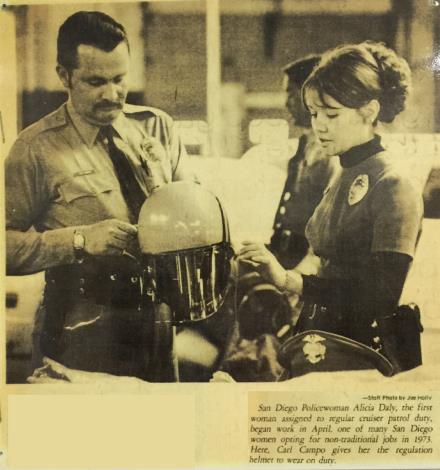 Officer Ethel Gilmore wore a Policewoman's badge and uniform in 1953 however her duties were more that of a Matron.


Despite women having served the SDPD since 1909, by 2004, women accounted for only 12.7 percent of all sworn law enforcement positions in large agencies. In San Diego approximately 16% of the sworn officers are women. According to "Police One", the percentage of female officers in smaller agencies is even lower in spite of women comprising 46.5 percent of the entire labor force.

When Shelley Zimmerman was sworn in as SDPD Chief in 2014, she became the only female major city police chief in the United States.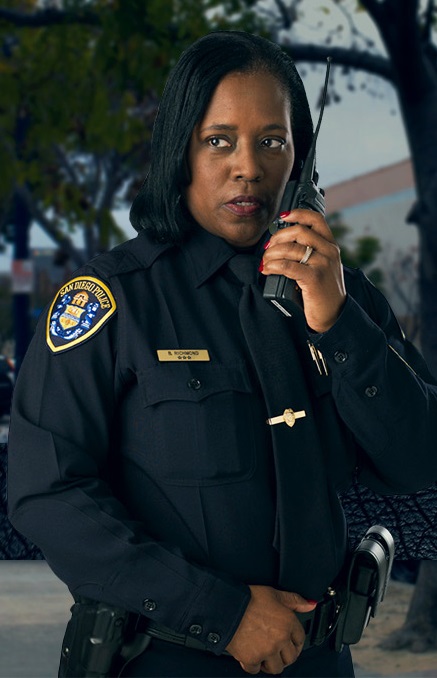 she was promoted to

Assistant Chief of Police in 1992.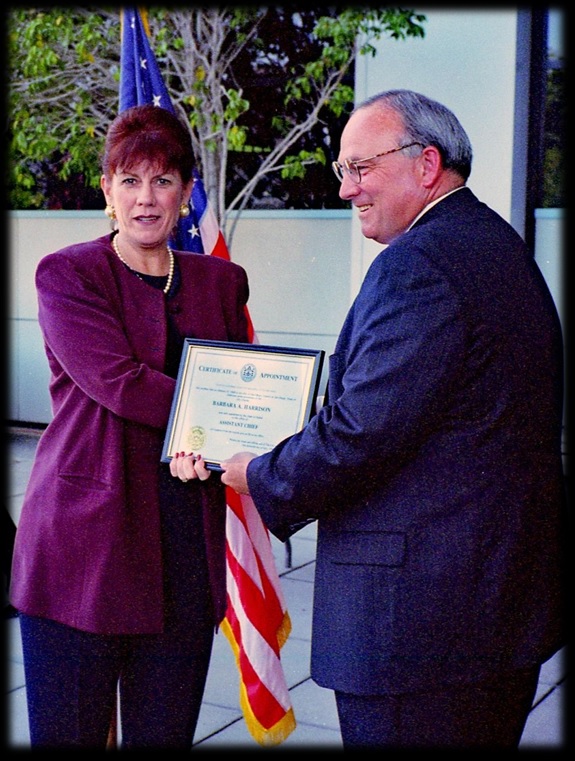 Barbara Harrison became SDPD's highest ranking female when she was promoted to Assistant Chief of Police in 1998 and

Executive Assistant Chief of Police.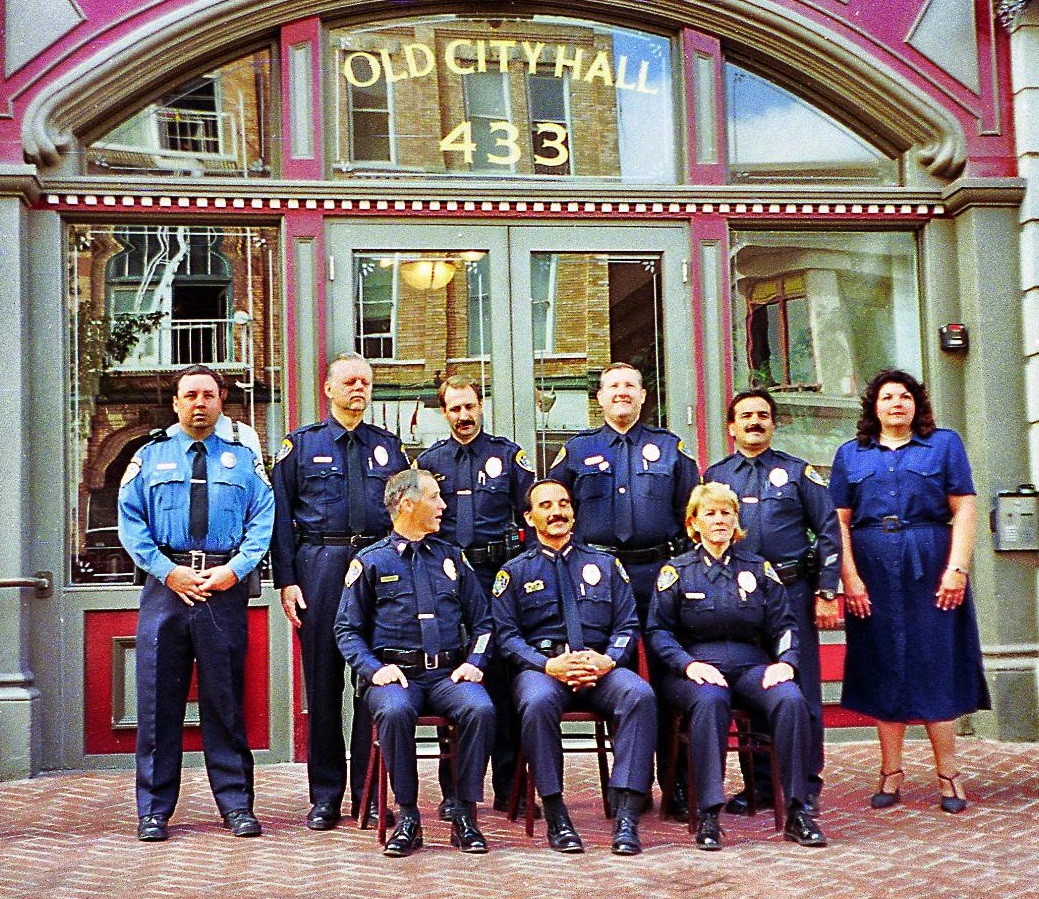 1912: Shortly after SDPD's first Matron, Rose Longacre, was hired the rank was split between "Inside and Outside Matrons."  Inside Matrons did police work commonly associated with the title.  Matrons had duties more commonly associated with a Detective. 
1912: Ida L. Griffin was hired as a Police Matron.  In error history records her as SDPD's first female employee.  
1914:  Scandle erupted after an Outside Matron entered a bar and made an arrest.  At the time it was illegal for a woman to be in a bar.  The ensuing outrage almost cost Chief Keno Wilson his job.
1915: E. Belle Robinson was hired as SDPD's first female detective. Her duties were sex crimes and juvenile.  She worked between 14-18 hours per day, six days a week.

1917: SDPD hires its first Policewoman.

1917: San Diego's 4 matrons were very busy as evidenced by this 1917 Jail activity report.

1919: With a new Chief at the helm the handful of SDPD's Policewomen were summarily dismissed.

they were paid less despite hiring standards set higher than their male counterparts.

1927: January 8th. Policewoman Olga Nelson was on patrol in Balboa Park when she shot an attacker.  After a court acquited her attacker Chief Jos. Doran moved towards getting rid of all of SDPD's Policewomen.

1927:  On April 3rd, Policewoman Rena J. Wright was on stakeout with her partner Charles R. Harris when an unknown assailant snuck up on them and opened fire.  Harris was killed instantly. Despite a massive search, the killer was never identified.
1932: WIth the Great Depression biting city coffers, SDPD eliminated the rank of Policewomen.

1954: Chief A.E. Jansen hailed the reintroduction of Policewomen by hiring a squad of women to work as Detectives in Juvenile and Sex Crimes.  They weren't uniformed and couldn't promote to supervisory ranks.
1960: The San Diego Union profiled the a night in the city jail from the prospective of the Police Matrons.


Chief Edward "Ned" Bushyhead and most of the

all male police force of 1900.