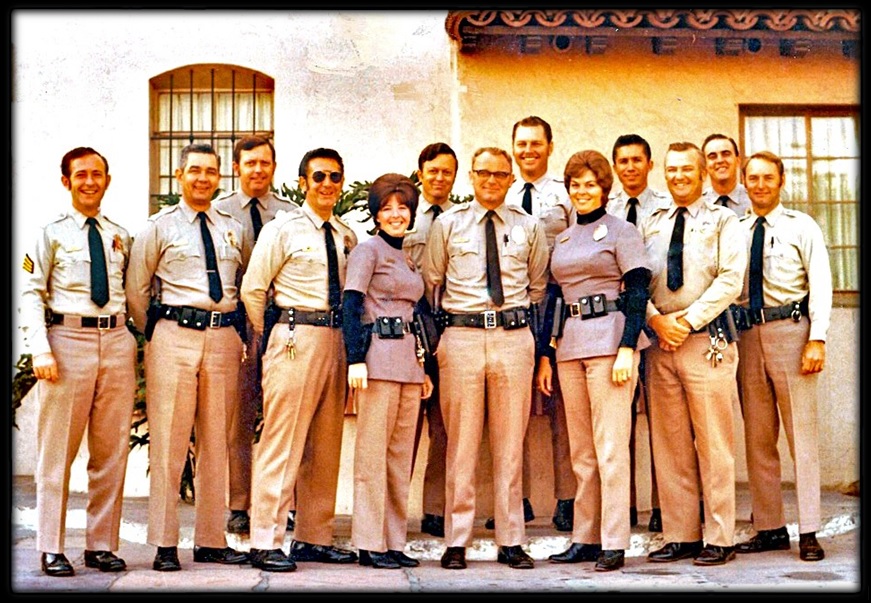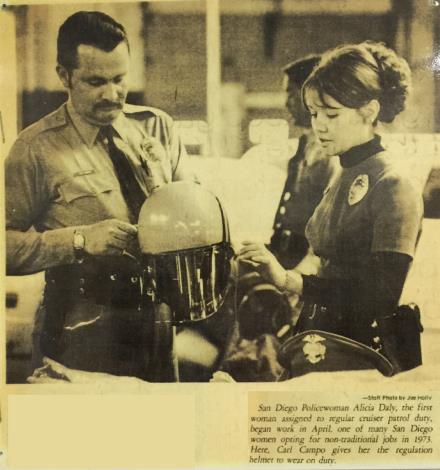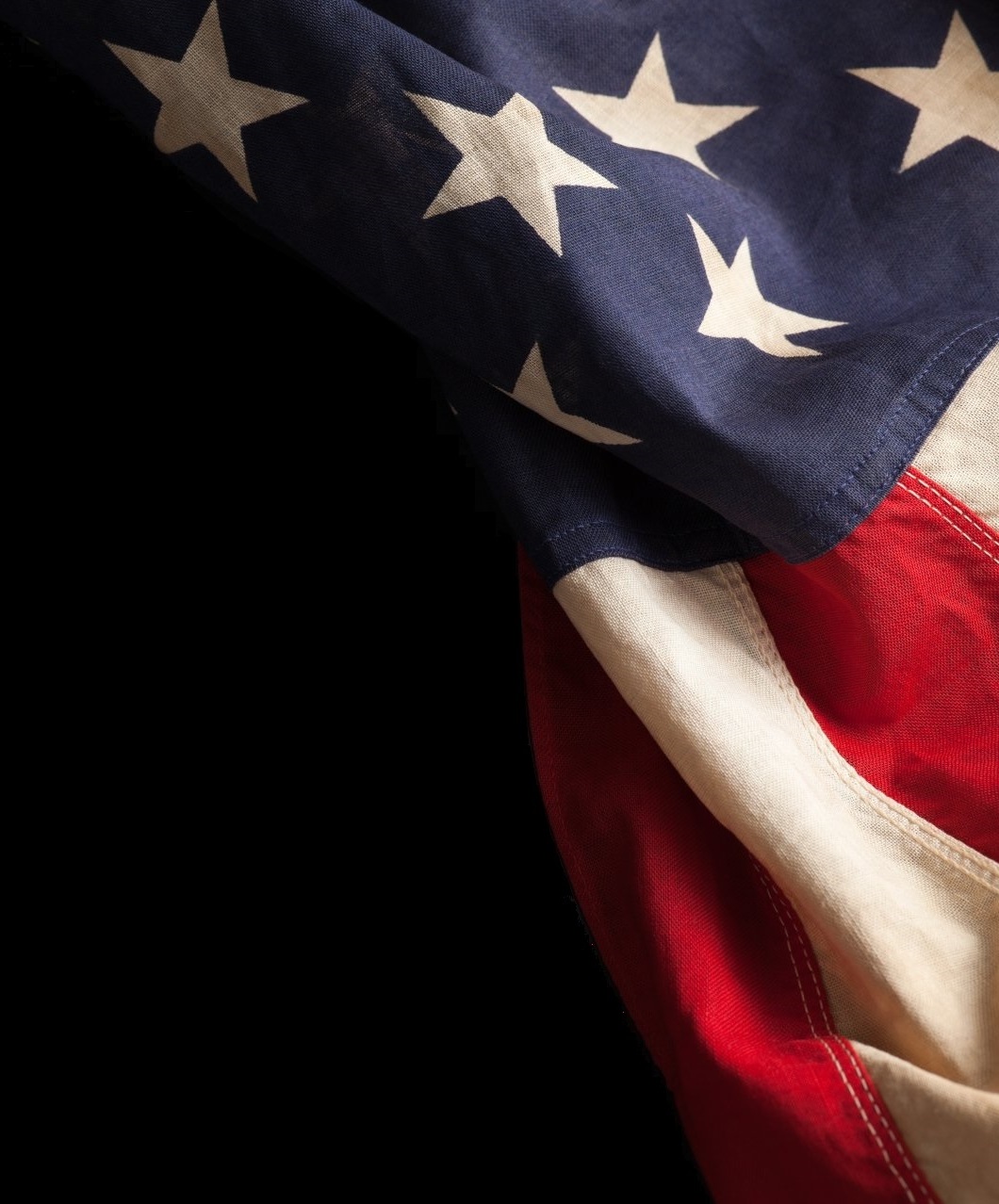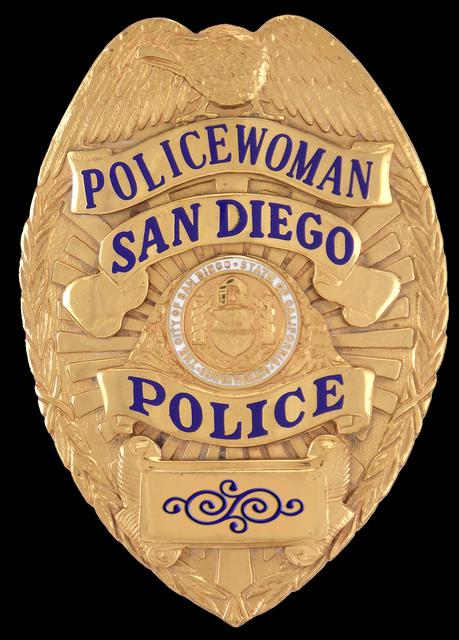 The Policewoman badge was used from 1930-1974. The last member to wear it was Barbara Harrison who retired in 2003 as

Executive Assistant Chief of Police.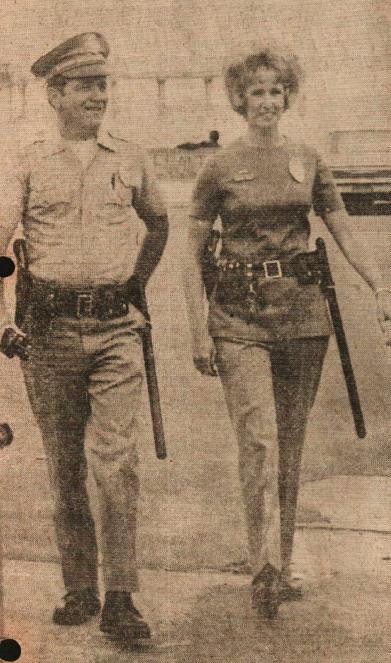 Officer Connie Borchers Van Putten had been a member of the SDPD since 1966 when, in 1974, she was sent to the field for "training."  Her uniform was different but her duties were the same as her male counterparts. The last barrier to gender inequality would soon fall and female cops would soon have badges that read "Police Officer" and they would be attired the same as their male counterparts.

02/18/1972, 22-year-old Helga Johnson was hired as SDPD's first black Policewoman. In 1974 she became the first black woman to be classfied in the gender nuetral rank of police officer.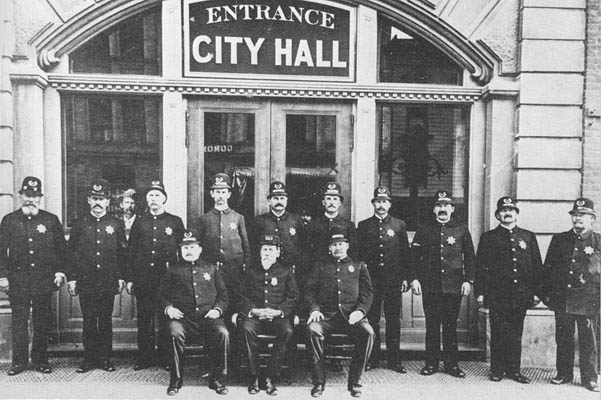 Barbara Harrison joined Chief David Bejarano and the San Diego Police Historical Association's Board of DIrectors at

Old City Hall at 4th and G Street to replicate the

above photo exactly 100 years later.

Officer Ethel Gilmore wore a Policewoman's badge and uniform in 1953 however her duties were

more that of a Matron.


Rulette Armstead became SDPD's highest ranking black female when she was promoted to

Barbara Harrison became SDPD's highest ranking female when she was promoted to Assistant Chief in 1998 and Executive Assistant

Chief of Police.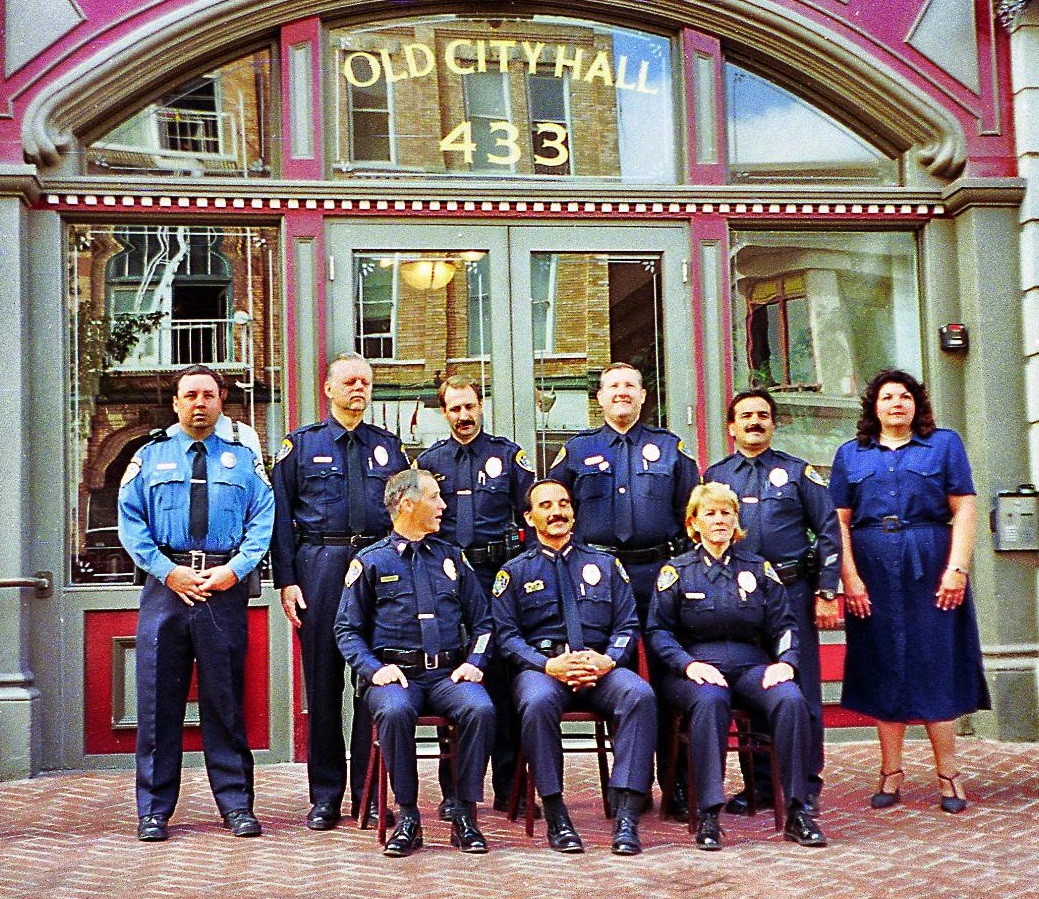 all male police force of 1900.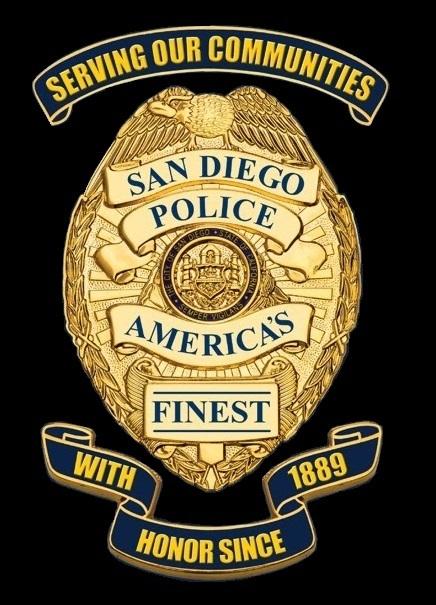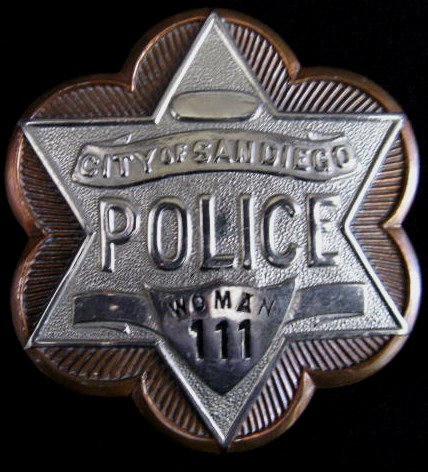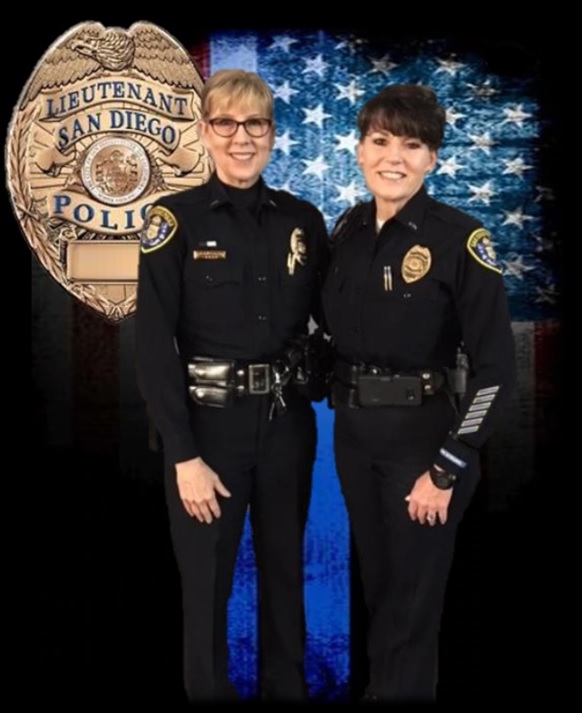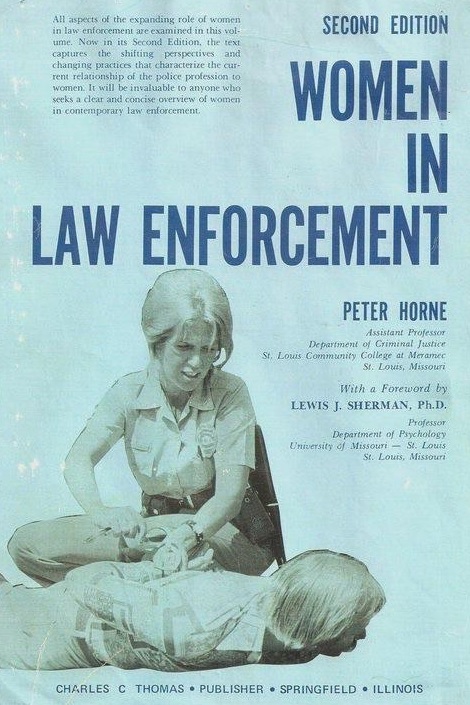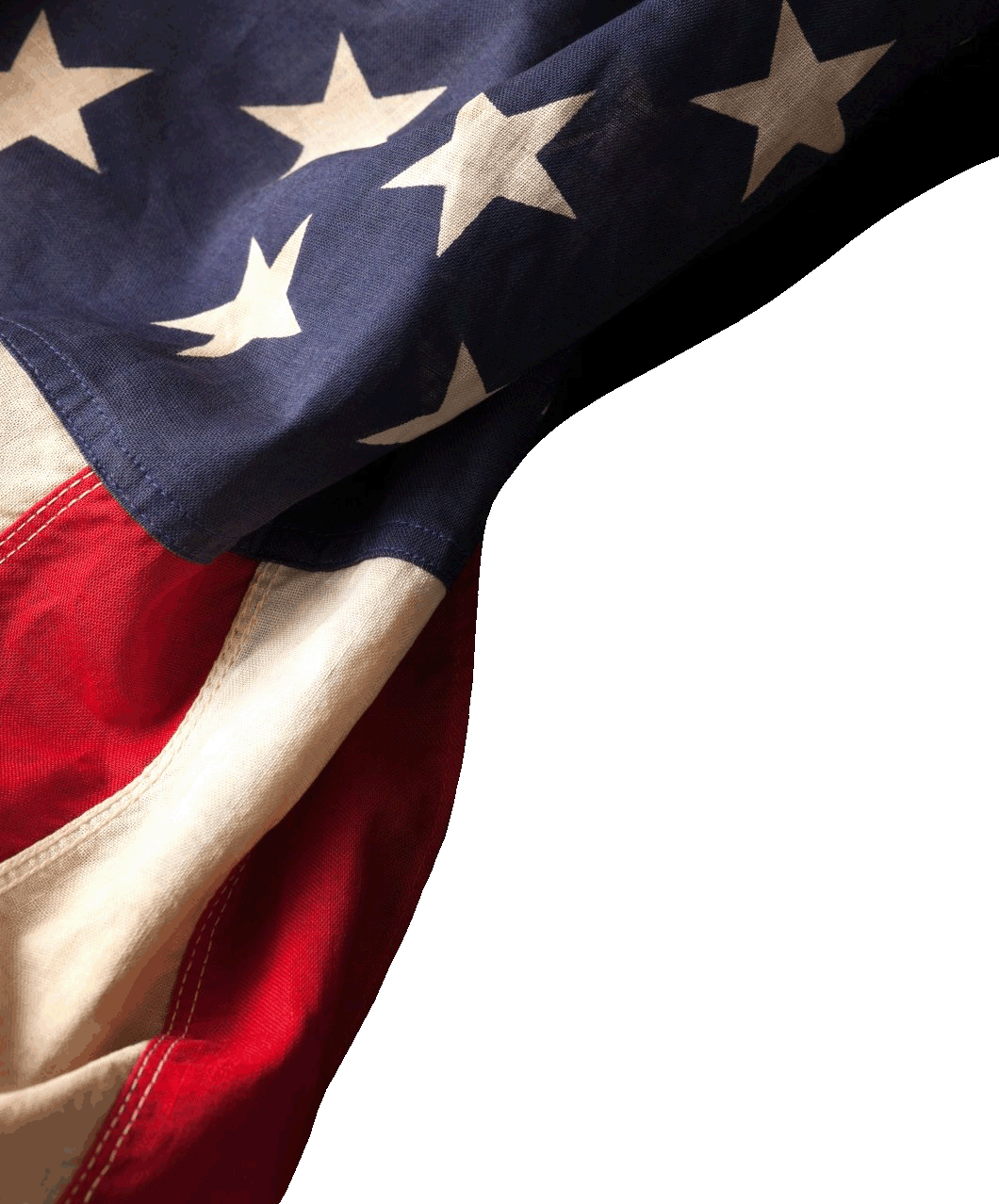 Policewomen Doris DeVowe and Barbara Montgomery served the School Safety Patrol in 1972-73.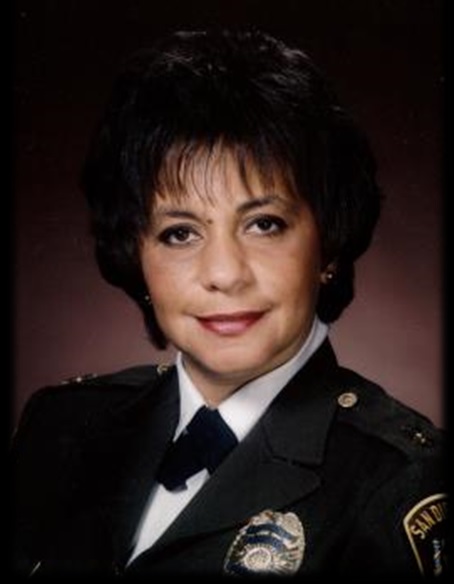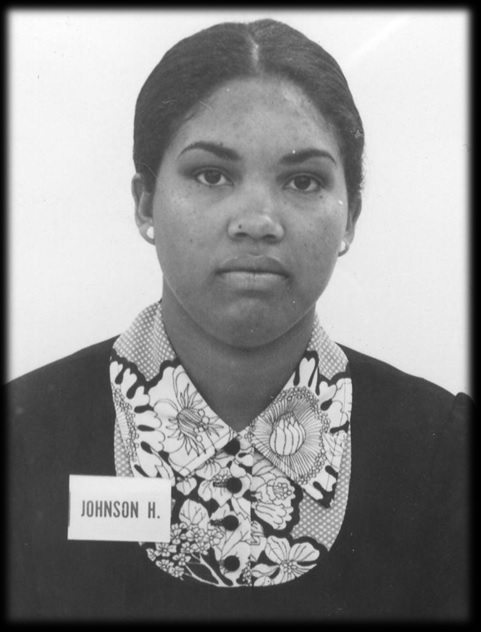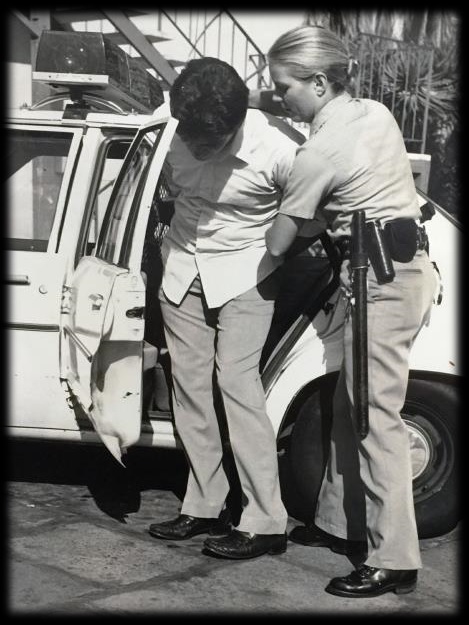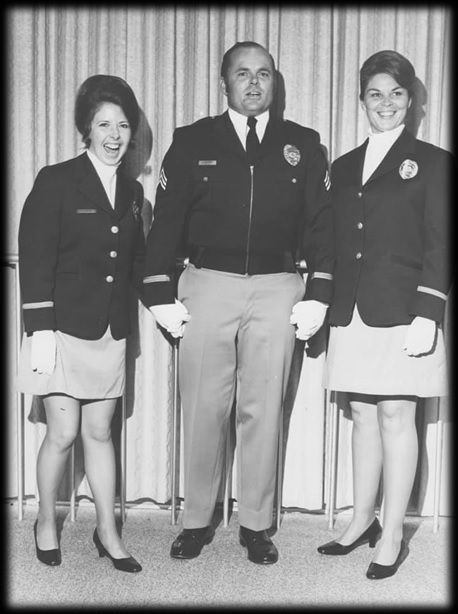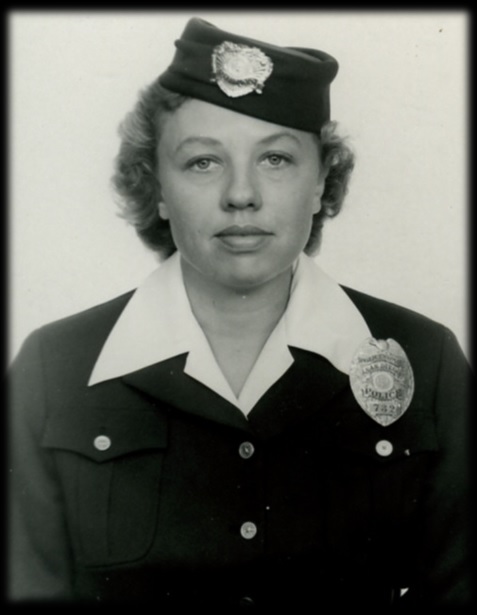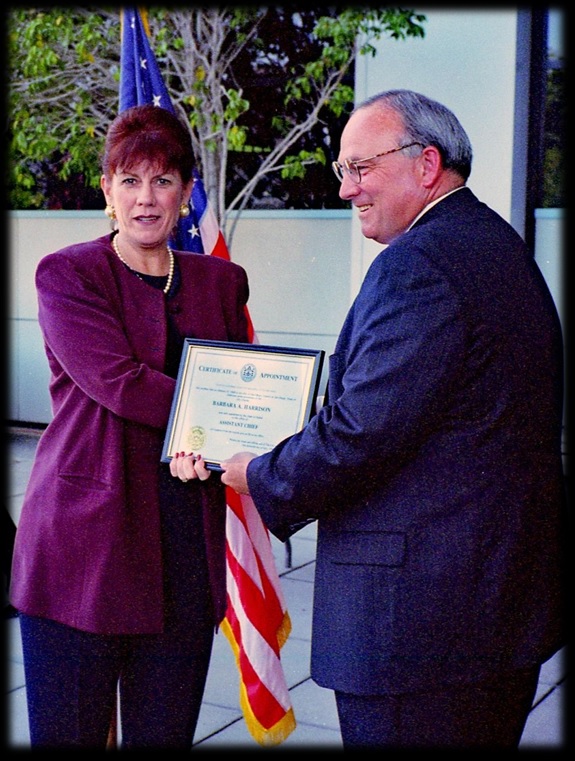 In 2018, Lieutenant's Misty Cedrun (L) and Andra Brown began a quarterly Women in Leadership Conference to groom SDPD's next generation of future leaders.

SDPD hired Policewoman Lucile Jeardeau in 1917 to patrol La Jolla.  Her uniform consisted of a long skirt and white top.
Her two tone, "copper clover" badge, as depicted above, was clipped to her oversized belt. Today, her badge resides in the San Diego Police Museum.

Officer Alicia Daly (Lampert) was the uniformed female police officer assigned to a marked police car for regular patrol duties. In this 1974 photo she receives her equipment from Officer Carl Campo as she prepares to go into the field.
Alice Stebbin Wells of the Los Angeles Police Department is widely credited as the America's first "Policewoman." In reality, while she was the first woman to hold such a title, women in policing dates back to the 19th century. Despite the long tradition, by 2014, women accounted for only 13% of all sworn law enforcement positions in large agencies.
Locally, women have served the San Diego Police Department since 1909. In 2020, 16% of the sworn officers were women. According to "Police One," the percentage of female officers in smaller agencies is even lower in spite of women comprising 46.5 percent of the entire labor force.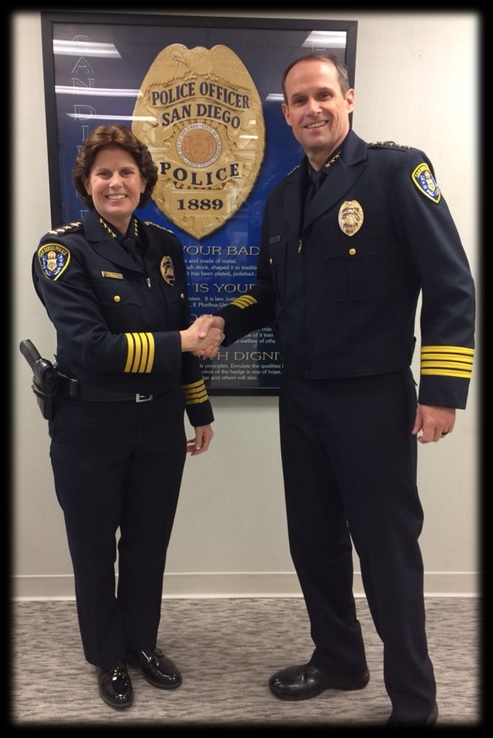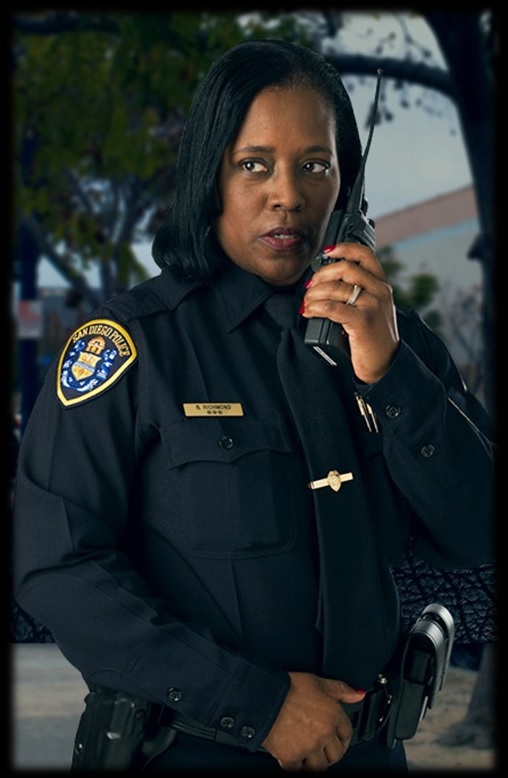 Shelley Zimmerman welcomes her sucessor, David Nisleit, to the office of Chief of Police. As Nisleit was sworn in on February 27, 2018, and Zimmerman did not retire until March 1, 2018, San Diego effectively had two Chief's.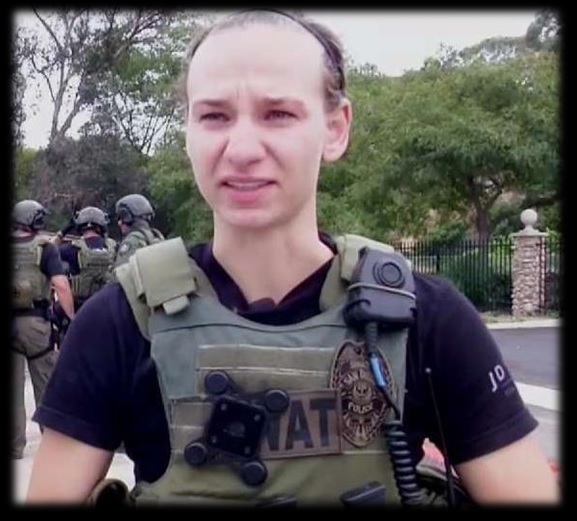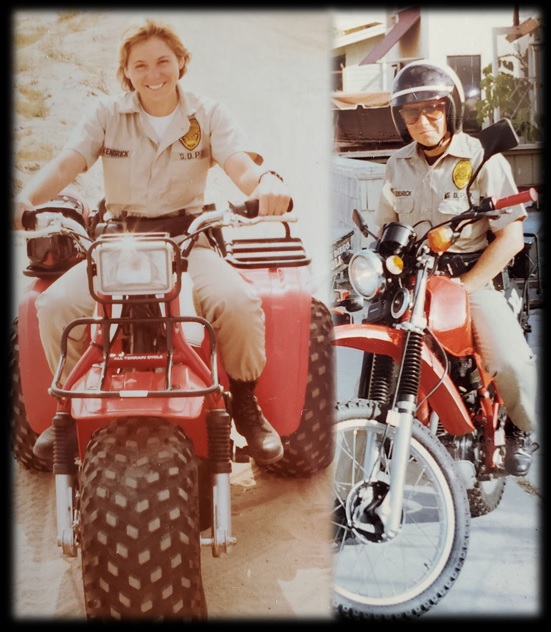 By the late 1970s the uniform of female police officers mirrored their male counterparts. Equal pay for equal work was, at that time, a relatively unhead of concept in the American labor force.

Officer Carolyn Kendrick circa 1983.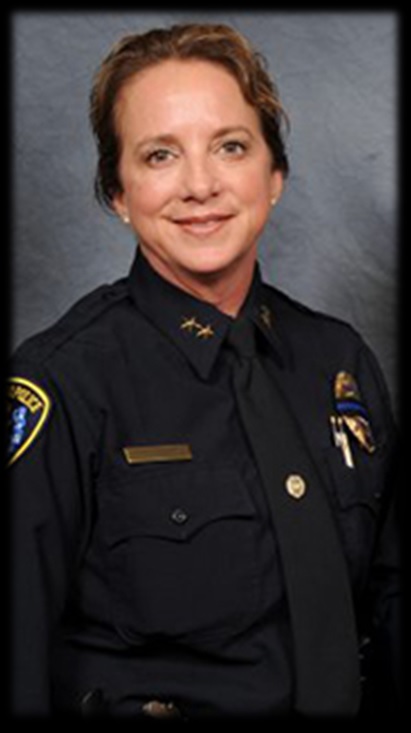 Assistant Chief Sandra Albrektsen has served the San Diego Police Department since she was 16 years old. She is currently the highest ranking, active duty woman on the department.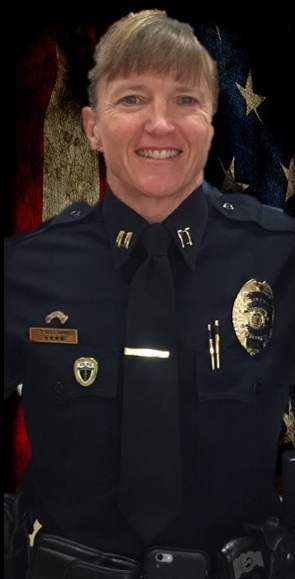 Prior to her promotion to Captain, Lieutenant Tina Williams was the first female SWAT Commander in department history.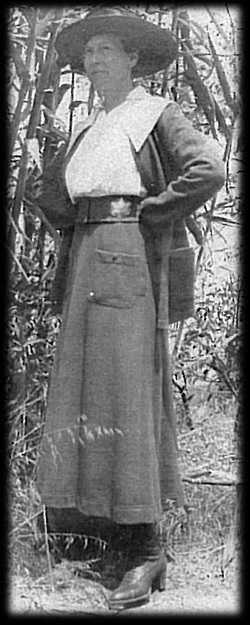 Officer Anne O'Dell appeared on the cover of "Women in Law Enforcement." She later helped establish SDPD's centralized Domestic Violence Unit, one of the first in the nation to exclusively investigate intimate partner violence.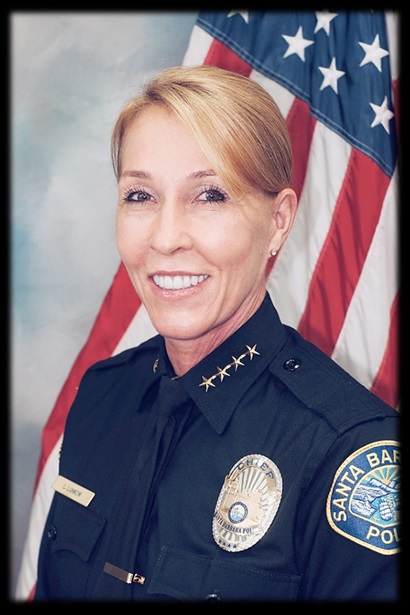 Captain Lori Luhnow served the SDPD for 27 years prior to becoming the Chief of Police for the City of Santa Barbara.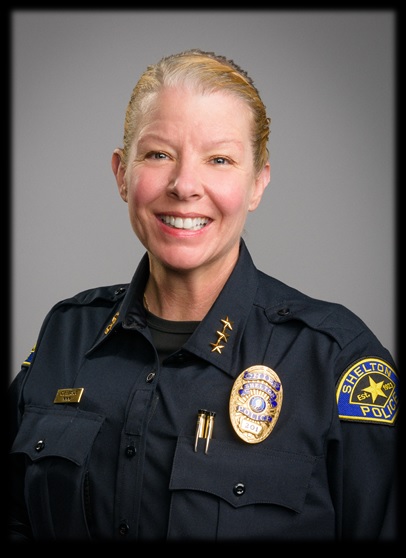 Lieutenant Carol Beason

served the SDPD for 25 years before becoming the Chief of Police for the City of Shelton (WA).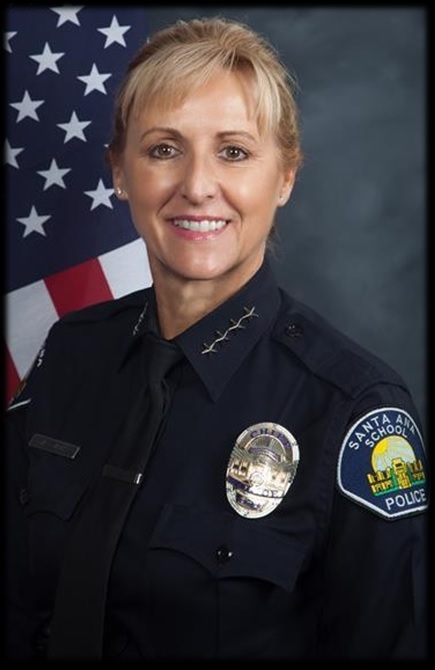 Captain Anastasia Smith served the SDPD for 33 years prior to becoming the Chief of Police for the Santa Ana (CA) School Police Department.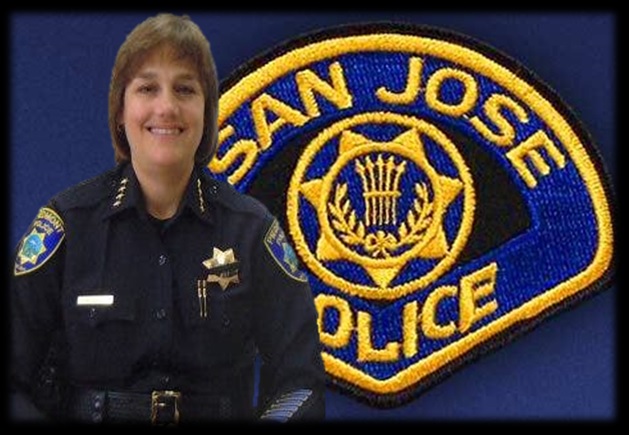 Sergeant Richelle "Rikki" Goede served the SDPD for 10 years before rising to the rank of Assistant Chief of Police for the San Jose (CA) Police Department. The highest ranking woman in SJPD history, Goede later became Chief of Police for the Piedmont (CA) Police  Department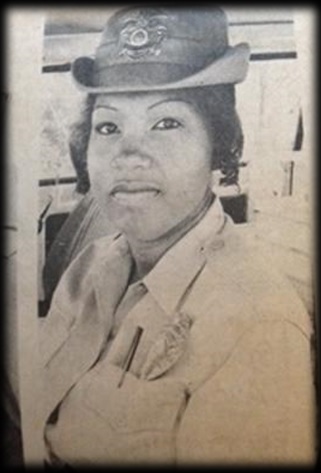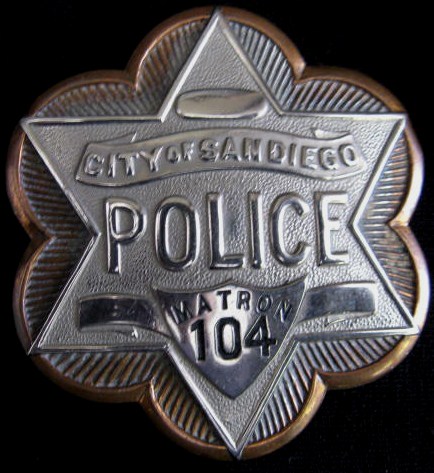 Matron Rose Longacre was SDPD's first female employee hired on 1/19/1910. Her duties were to tend to female suspects and juvenile issues.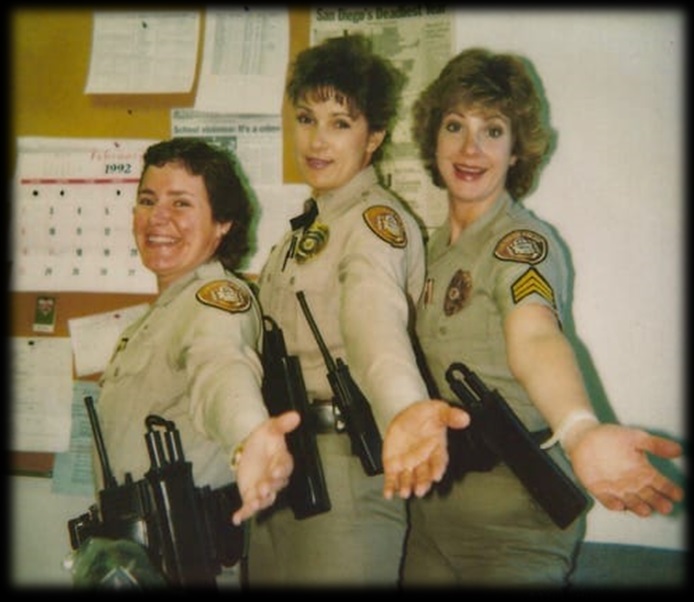 Less than twenty years after a handful of pioneering women entered the uniformed patrol ranks, female officers and supervisors served with distinction at every patrol command across the City of San Diego.